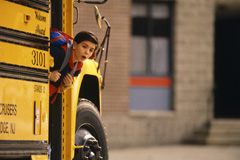 Welcome to North Lake Tahoe and the Tahoe Truckee Unified School District. To assist you with your child's school needs, please find the links below to public and private schools in the area as well as a link to potential colleges and universities. Contact me to discuss the Truckee and Tahoe schools and answer any questions you might have.
North Lake Tahoe Public Schools
The Tahoe Truckee Unified School District, working collaboratively with parents and the community, will provide a quality learning environment in which all students develop competence in basic skill areas and are prepared to be responsible, contributing citizens. For more information about the Unified School District, visit: http://www.ttusd.org/
North Lake Tahoe Private Schools
For a complete listing of private schools in Truckee and North Lake Tahoe, visit: http://www.greatschools.org/
Lake Tahoe Colleges and Universities
Lake Tahoe Community College
Opened in 1975, approximately 4,000 students come through the doors each quarter. Beyond the classrooms and labs, the 164-acre wooded campus features a 192-seat black box theater, extensive art labs, and a demonstration garden. A 26,000 square foot gymnasium with a dance studio and fitness education center and a student center, which includes a café, Internet terminals, and teaching kitchens for the culinary arts program were opened in 2002. In 2006 the college opened a new 27,000 square foot library and adjoining art gallery. The library is equipped with wireless Internet access for students to conduct research right from their own laptops. To learn more, visit: http://www.ltcc.edu/
Sierra College
The Tahoe-Truckee campus is designed to serve a student body of approximately 1,000, delivering quality education through smaller class sizes and closer relationships to faculty. Students are offered a broad array of general education courses and many attend with the goal of transferring to CSU, UC, or private schools. Signature programs include Social and Behavioral Sciences, Psychology, Business Accounting, Business Administration and Natural Sciences Transfer Programs. Growing and emerging programs include Administration of Justice and Mechatronics. Career and technical education programs include Emergency Medical Technician (EMT), Accounting and Business Services, Mechatronics, and Human Development. To learn more, visit: http://sierracollege.edu
Sierra Nevada College
Our definition of a liberal arts education is that it is not only a study of academic disciplines but also a mode of instruction that emphasizes applying knowledge and skills learned in one context to new contexts, and on employing interpersonal skills like teamwork, courage, creativity, and judgment to solve complex, interrelated problems. At Sierra Nevada College, we take it a step further: We believe that a liberal arts education is the best way to prepare not just for your work, but for your entire life. To learn more, visit: http://www.sierranevada.edu/

Please contact me(530) 448-9882 with any questions. I would be happy to discuss schooling options in Truckee and North Lake Tahoe.