Tahoe Donner Real Estate
Tahoe Donner Offers the Best Real Estate Value in Truckee, CA
Tahoe Donner real estate is made up of some of the most desirable homes for sale in Truckee, CA. Real estate located within the Tahoe Donner HOA is very popular due to the neighborhood amenities, the perceived value this neighborhood provides, and for it's proximity to Interstate 80. This amazing neighborhood is also close to downtown Truckee, local restaurants, the Tahoe ski resorts, and all of your Tahoe adventures. Tahoe Donner vacation rentals are very popular as there are many rental options and price points available and the HOA amenities are perfect for vacation renters.
Tahoe Donner real estate listings range in price from around $400,000 for an entry-level mountain cabin to $2M+ for the ultimate in Truckee luxury real estate. Lot location, setting, views, quality of construction, and proximity to HOA amenities are major factors that affect pricing in the Tahoe Donner Real Estate market. My experience and expertise allow me to help provide you with insight into the intricacies of this desirable neighborhood so that you can conscientiously find the perfect vacation home that will satisfy your needs. The Tahoe Donner market has homes that will fit the needs of every buyer, from the quintessential Truckee Cabin to custom luxury golf course lodges.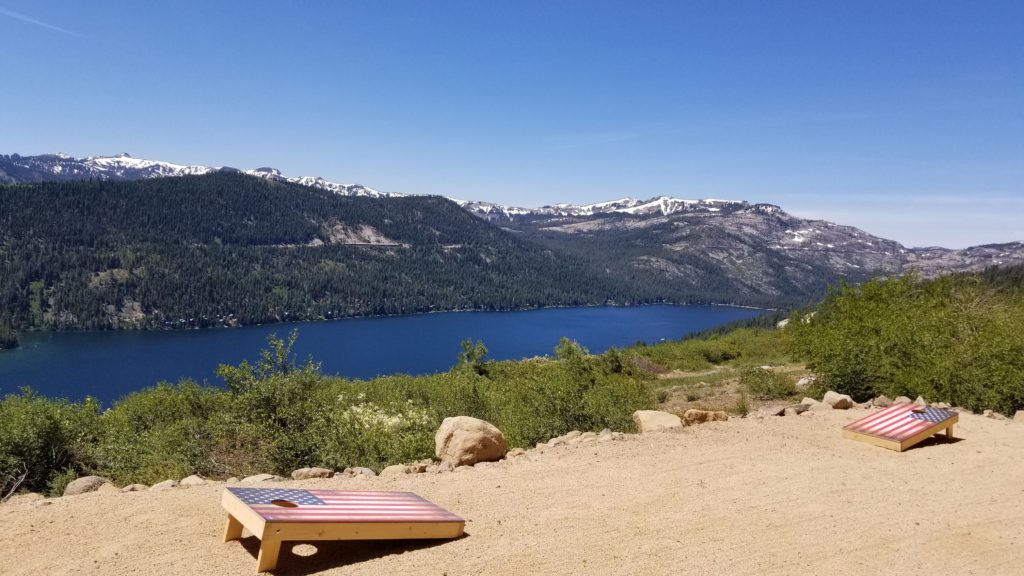 Neighborhood Description
Tahoe Donner real estate is located within the largest subdivision in Truckee, CA, and is arguably one of the best homeowners associations. The neighborhood has approximately 6,464 residential units located on 6,000 acres, and the average lot size is .30 acres. Due to the large size of this Truckee neighborhood, amazing amenities, and price points for every homeowner, Tahoe Donner has become one of the most well known Truckee subdivisions. The TD association boasts some of the best Truckee amenities including golf, driving range, tennis, pool complexes, fitness center, equestrian center, Nordic skiing, downhill skiing, Mtn Biking, hiking, a private beach on the east end of Donner Lake, and some great restaurants.
Tahoe Donner Market Report
Current Tahoe Donner Market Report and Value Trends
Trail Maps
Tahoe Donner has an expansive multi-use trail system that is made up of over 40 miles of trails covering over 4,000 acres. These trails are perfect for walking, hiking, mountain biking, nordic skiing, and equestrian riding. View the links below for detailed maps of the Tahoe Donner trail system.
Tahoe Donner Cross Country Skiing Map
Tahoe Donner Hiking, Mountain Biking, and Equestrian Trail Map
Euer Valley Trail Map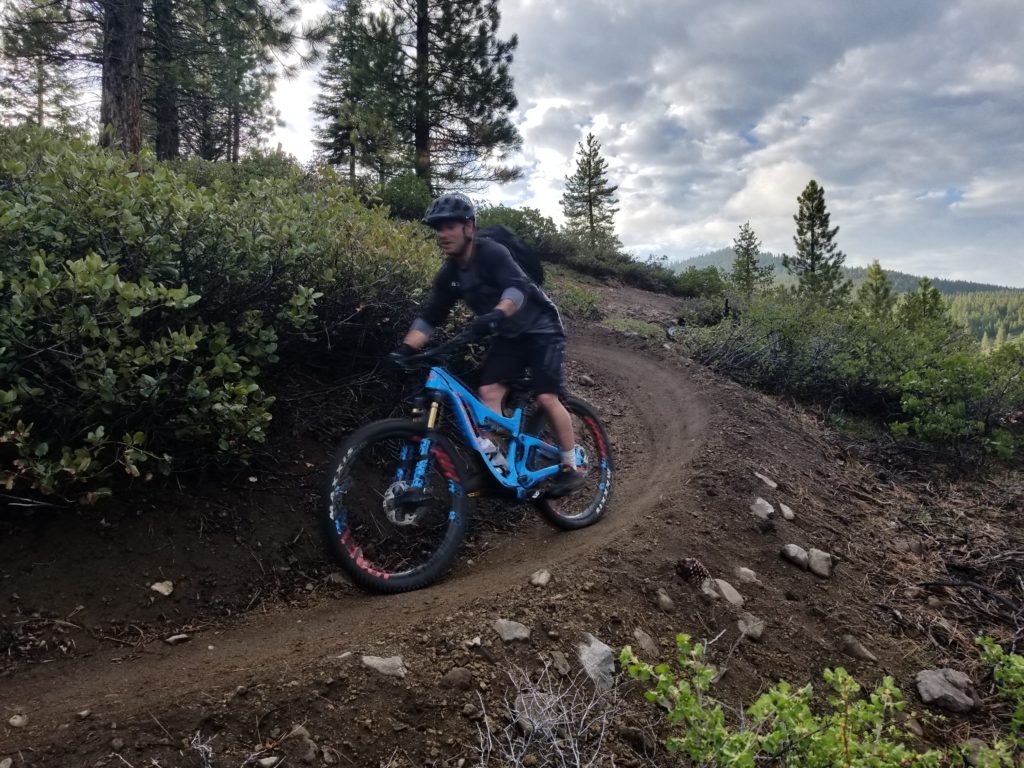 Neighborhood Information
Location: Truckee, CA
Elevation: 6,200 – 8,000 feet
Established in 1970
The first home built in 1972
The neighborhood consists of approximately 6,000 acres
3,300 acres of common area owned and managed by the association
Of the 3,300 acres, 1,300 acres are interspersed among homes
6,464 memberships
5,948 residential lots, as of 1/1/08 and 5,090 lots have been developed
20% of the homes are primary residents while 80% are second homes
Tahoe Donner Information Links
Contact Dave Westall, Tahoe Donner Realtor
Are you interested in Tahoe Donner real estate and homes for sale? Dave Westall is your Truckee Real Estate expert and is happy to answer any questions you have. Contact Dave at (530) 448-9882 or David@WestallRealEstate.com.
(Visited 1,396 times, 1 visits today)
Tahoe Donner Homes for Sale

Sorry we are experiencing system issues. Please try again.