2012 ended up being a great year for North Lake Tahoe and Truckee single family home sales as we finished with positive gains in sales volume, Average home pricing, and Median home pricing.  These positive gains in the single family home markets are due to depressed pricing which has caused an increased demand for second homes in the resort markets of Lake Tahoe.  In addition to depressed home pricing we have seen buyers become more motivated due to historically low interest rates which averaged 3.657% for 30 year fully amortized conforming loans.  The typical buyer for second homes in Lake Tahoe is from the San Francisco Bay Area where record amounts of wealth have been created over the last few years which has caused demand for Lake Tahoe real estate to grow at a rapid rate.  When we see depressed pricing, low interest rates, and high demand it helps push sales volume and pricing higher as can be seen in the chart below.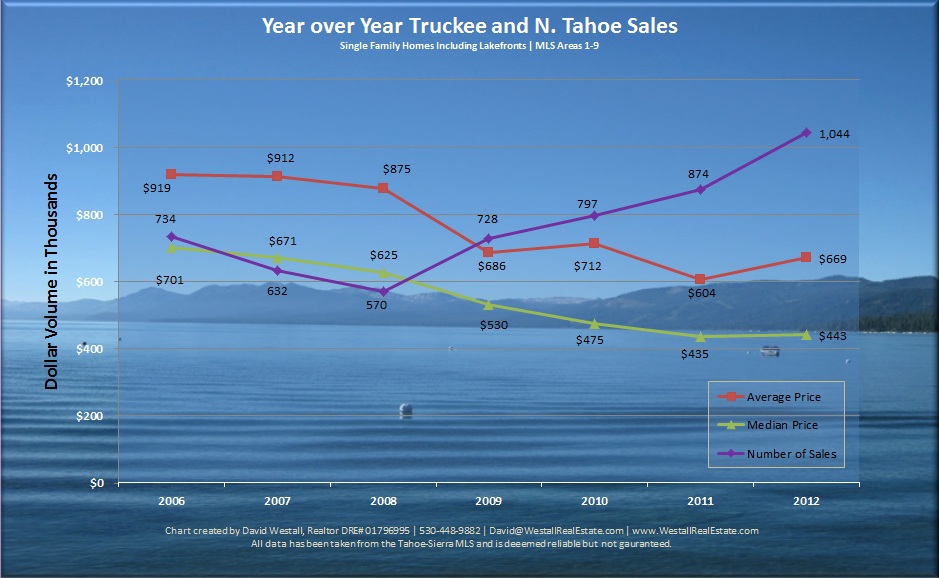 2012 N. Lake Tahoe/Truckee Market Highlights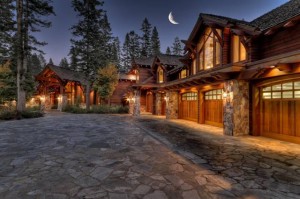 Average Price: Up 9.7% to $669,000.00
Median Price: Up 1.8% to $443,000.000
Sales Volume: Up 16.28% to 1,044 single family homes sales
High Sales Price: $17,250,000.00
Low Sales Price: $76,000.00
To discuss the Truckee or North Lake Tahoe real estate markets please feel free to contact me to discuss the markets or how I can help you achieve your real estate goals.
Search the North Lake Tahoe and Truckee MLS
David Westall, Realtor
Oliver Luxury Real Estate
P: 530-448-9882
David@WestallRealEstate.com
www.WestallRealEstate.com
CA DRE# 01796995