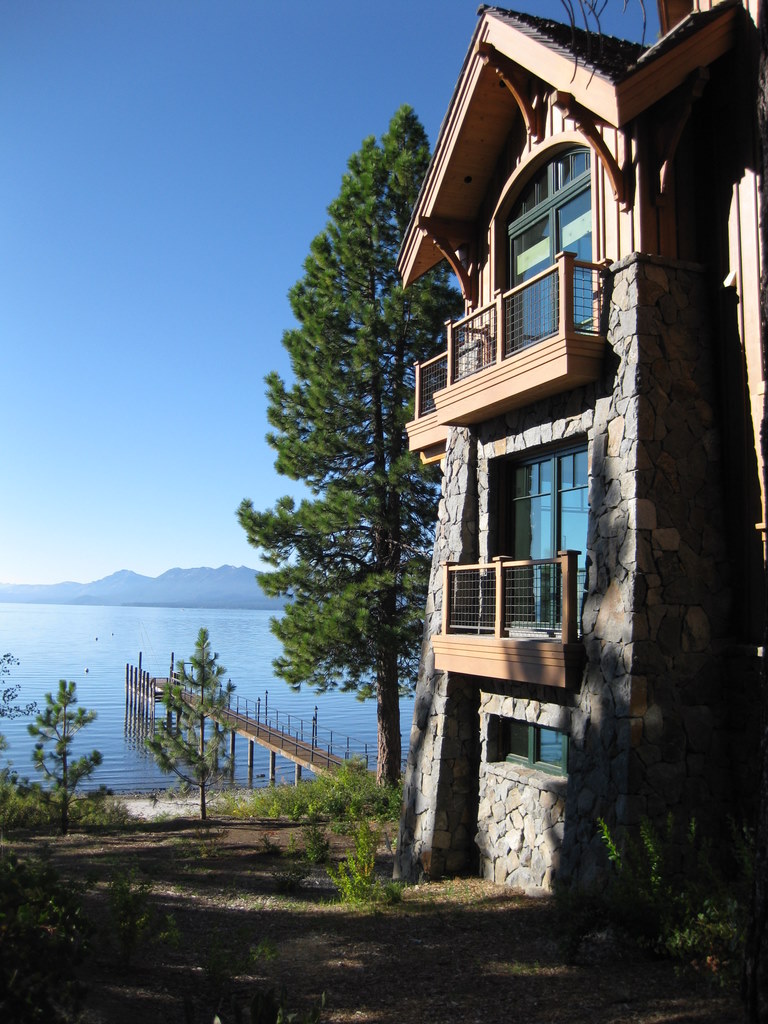 Lakefront homes are the premier real estate in North Lake Tahoe and with pricing of these homes ranging from $1M to $20M+, Lake Tahoe lakefronts are a great indicator of the overall sentiment for the Lake Tahoe real estate markets.  The last 4 years have provided Tahoe with record breaking sales volume in the Tahoe Lakefront markets as luxury buyers are taking advantage of depressed pricing during times when these people have seen their wealth increase due to the recovery in the financial markets and the technology explosion in Silicon Valley and around the country.
In 2012 we had a record setting year for Lake Tahoe lakefront sales volume as luxury buyers were taking advantage of depressed pricing and a solid inventory of good quality lakefront homes.  2013 was a great year for Tahoe lakefront sales volume but we did not reach the volume highs of 2012 partly due to the fact that there were fewer high quality lakefront properties on the market.  It is also interesting to look at the median lakefront price which is shown below in brown as median pricing bottomed out in 2011 and for the last 2 years we have seen appreciation.  It would have been nice to see 2 straight years of average home price appreciation but we saw a little decrease in average pricing in 2013 due to the fact that in 2012 there were a few high dollar sales which skewed the data.
Overall, the average price is still rising from 2011 to 2013 which is a positive as this increase is very similar to the average pricing gains between 2005 and 2007.  The Lake Tahoe Lakefront home markets are healthy and we expect to see strong sales volume in 2014 and due to the limited inventory of high quality lakefront homes and strong buyer demand we are expecting to see continued appreciation in these markets.
8 Year North Lake Tahoe Lakefront Sales Chart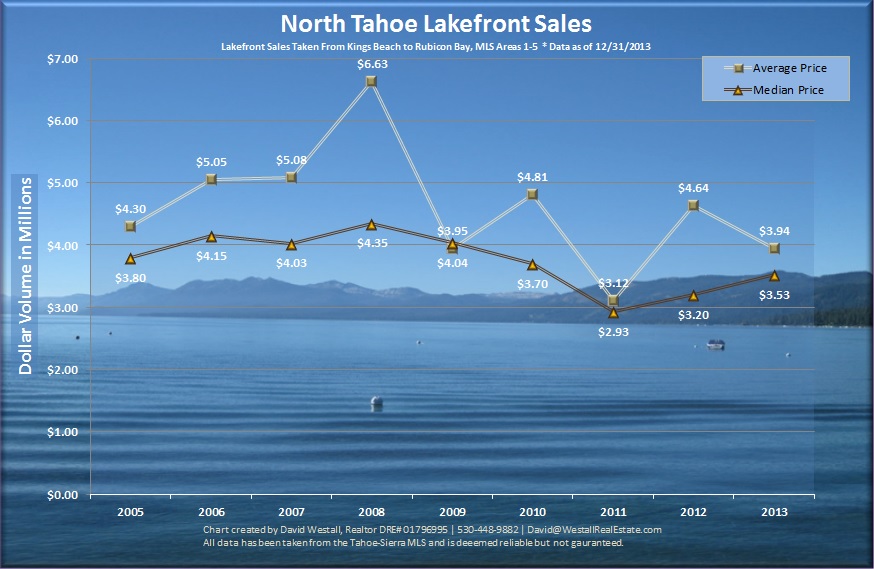 8 Year North Lake Tahoe Sales Volume Chart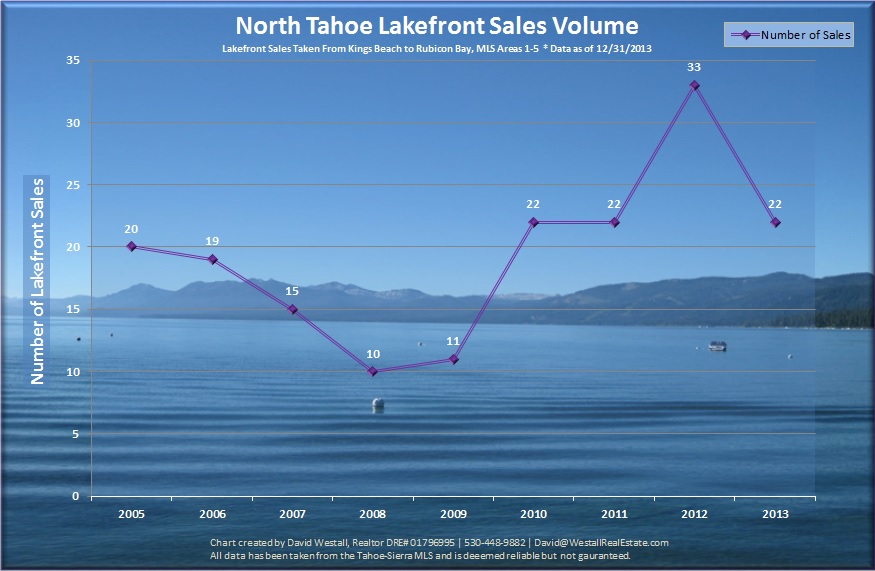 Now that 2014 has begun we are expecting to see continued strength this year in Lake Tahoe Lakefront real estate markets.  I would expect to see inventory tighten up a bit this year due to the high sales volume that we saw over the last 4 years.  With strong buyer demand for Tahoe Lakefronts and reduced inventory I would expect to see lakefront pricing to rise 5-10% in 2014 and I would expect to see 18-24 lakefront home sales this year.  Only time will tell but it appears that 2014 will be a good year for the Tahoe Lakefront markets.
David Westall, Realtor
Oliver Luxury Real Estate
P: 530-448-9882
David@WestallRealEstate.com
www.WestallRealEstate.com
CA DRE# 01796995