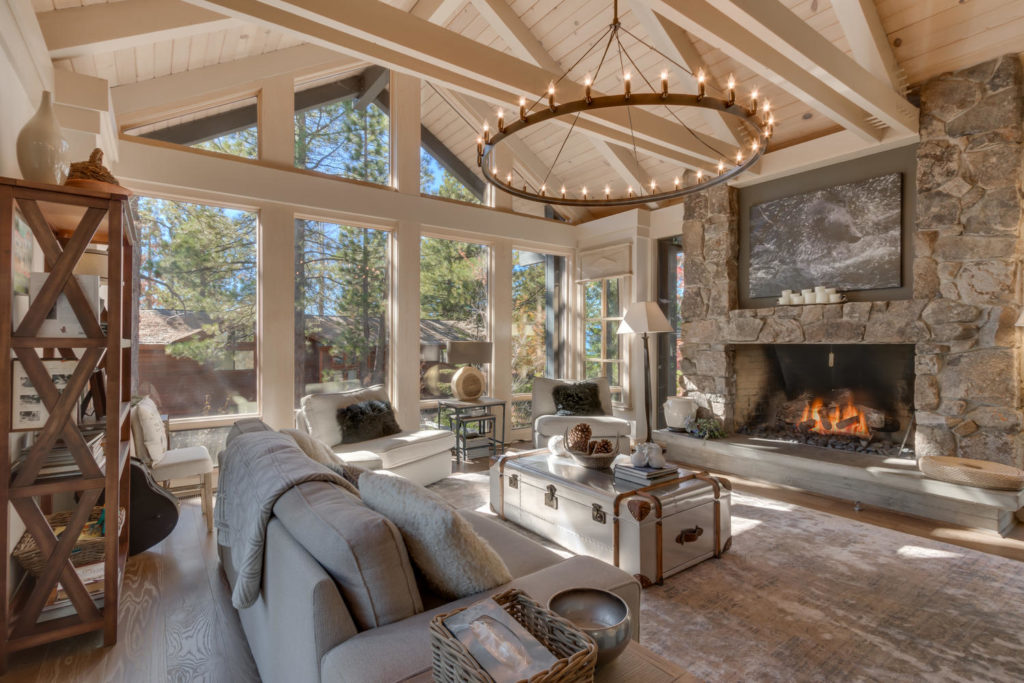 Getting your home ready to sell can seem like a daunting task but having an action plan will make the process easier and will help eliminate some of the stress that comes with selling your property. If you follow my plan, your home will have better curb appeal, buyers will appreciate the pride of ownership, there will be fewer objections, and your house will sell quickly and for the best price possible.
1) Have Your Systems Inspected and Repair Deficiencies
Although having the systems of your house inspected and tuned up does not provide a visual improvement to your home, it will be an issue that comes up and being pro-active can save you thousands of dollars by avoiding costly request for repairs, and the potential of a buyer walking away from the deal. I have sold hundreds of homes and the most common inspection related items are always centered around the roof, furnace/heating system, electrical system, and plumbing. Hire a professional Home Inspector and repair all deficient items that are noted in the inspection. This might require that you hire an electrician, plumber, HVAC company, roofer, etc., but the money invested with these repairs will pay off in spades and help eliminate the stresses of selling your home. Once repairs are completed, your home inspector can update your Home Inspection report and now you can provide a buyer with a clean report with no deficiencies, which will be greatly appreciated and help create a solid transaction.
2) Curb Appeal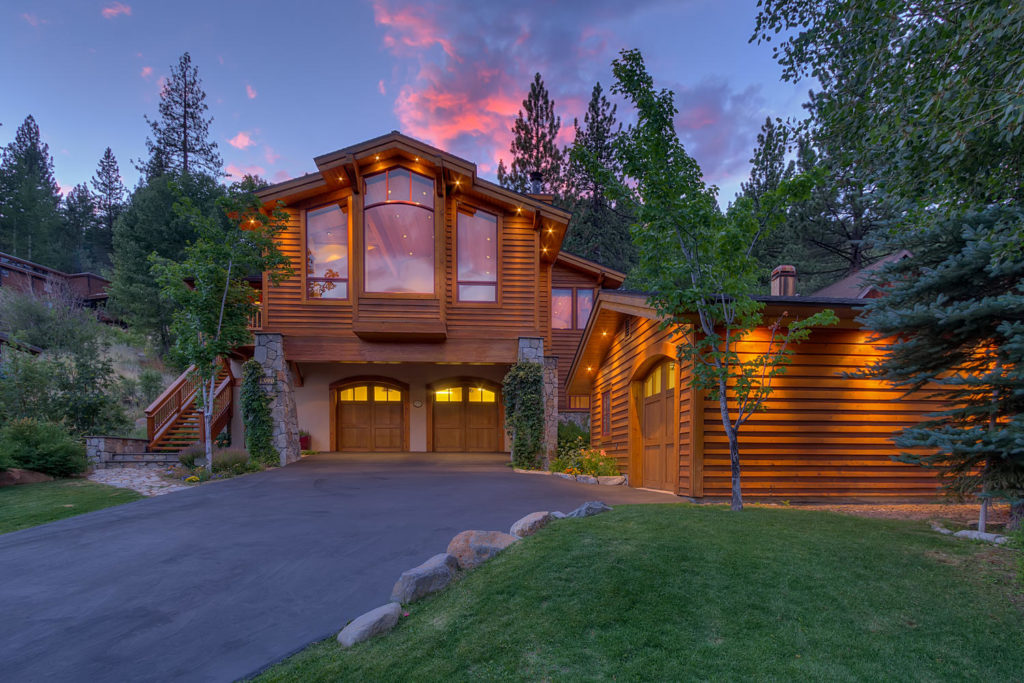 From the moment a buyer drives up to your home, they are looking for objections, and reasons why they should keep their money in their wallet. Enhancing your curb appeal is one of the most important things that you can do to woo buyers and draw them into your home without objection. Enhancing curb appeal does not have to be expensive, but it will require time and effort in order to be effective. Here are my top tips to enhance your curb appeal:
Seal your driveway this cost-effective upgrade will make your home look fresh and appealing and is noticed before a buyer gets out of their car.
Paint/stain your front door and if the door is at the end of its life, replace it the front door will be noticed from the road, and if it's fresh and inviting, buyers will have a better overall opinion of your house before they walk into the home.
Prune trees and bushes will provide your home with a manicured setting and highlight the beauty and architecture of your home. In Lake Tahoe, this also relates to having proper defensible space, which is a requirement in many communities.
Rake pine needles and remove pine cones will freshen the look of your lot and help draw focus to the house. Even if you only have natural landscaping, this tip will elevate the look of your home.
Plant flowers if you are selling your home in the spring/summer, having flowers will elevate the look of your home and help set the tone for a positive showing. You can plant perennial flowers along walkways, in flower beds, and hanging planters will go a long way to improve the appeal of your home.
Mulch and Woodchips adding mulch or woodchips to your yard will provide a fresh look that buyers will appreciate. This is an easy task that can be done on your own, or you can hire a landscaper/handyman to help you out.
Painting and Staining is your house stain or paint faded and worn? If so, you should consider having the exterior tuned up as buyers will notice this deficiency from a mile away. If you do not have the budget to paint/stain your whole house, just do the front of the house as this is the first thing that buyers will see, and having a fresh look will help your home sell faster and for top dollar.
40 Simple Tricks to Increase Your Homes Curb Appeal
3) Clean and Declutter
Homes that are fresh and clean are far more appealing than homes that have a lived-in/worn feeling. This can be a hard step for sellers as it involves removing the "home" from your house but depersonalizing a house will allow a buyer to see themselves living in your home and once they envision themselves living in your home they will be more apt to write a strong offer.
Closets should be half empty which will show off the storage potential of your home. Overstuffed closets can be detrimental to showings as buyers will object to the lack of storage. This is an easily avoidable objection and is why cleaning out closets is so important.
Remove 1/3 of your stuff this task starts with cleaning out closets, removing family photos, collections, travel items, and keepsakes. By completing this task you home will appear larger, offer more storage, and buyers will be more able to envision themselves living in your home. In order to accomplish this task, you may need to rent a storage unit until you move.
Remove heavy drapes and dated window coverings by completing this task you will bring more light into your home which buyers will appreciate. This will also freshen the look of your house and add to the overall appeal.
Deep clean house and carpets are two tasks that I like to leave to professionals as they can effectively clean your house and they will get every nook and cranny, thus making the house sparkle. Having the carpets cleaned will help eliminate odors and get rid of soil and wear marks, which will make the house show in its best light.
Have windows professionally cleaned having your windows professionally cleaned is one of my favorite tricks to make a home show better as it provides a fresh and clean look and enhances views to the high definition level.
4) Kitchens Sell Homes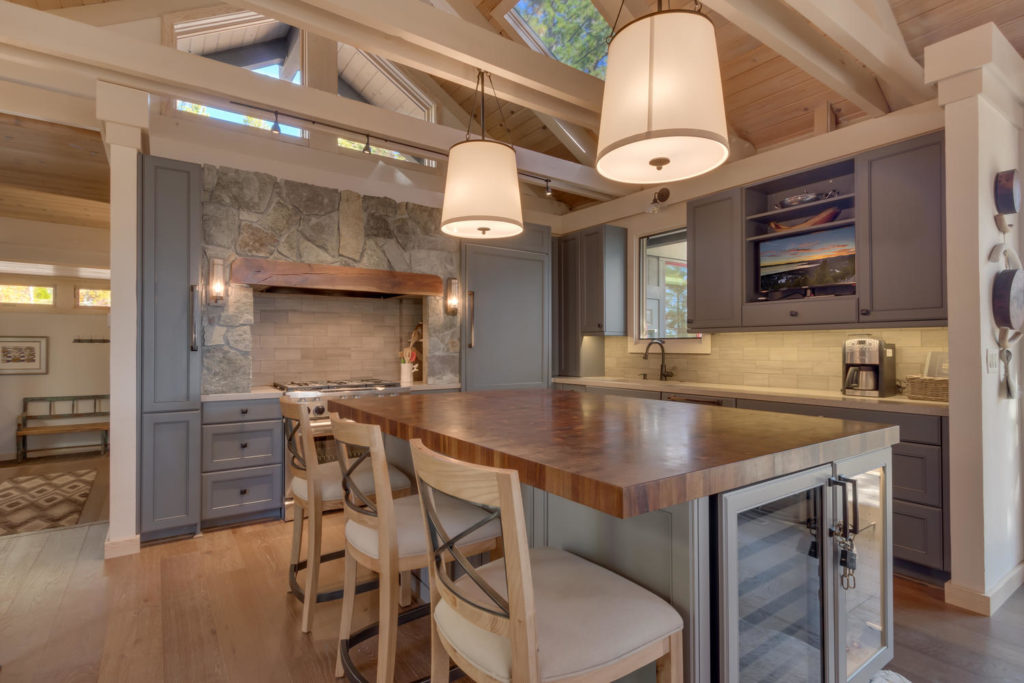 Every seller should evaluate their kitchen and decide what upgrades can be done to highlight the most important room in their house. You will be rewarded for the work you do and buyers are more apt to write a strong offer when the kitchen is impressive.
Paint walls to provide a fresh inspiring look
Paint dated cabinetry instead of replacing cabinetry, have the cabinets painted with a trending color that a designer or home stager recommends
Replace cabinet hardware this is a simple task that adds beauty and instant appeal to your kitchen
Replace older appliances with stainless steel appliances. Older appliances are a turn off to buyers and even if you just replace your range, it will have a lasting impact on buyers.
5) Home Staging
In order to get your home ready to sell, it is more important than ever to work with a home stager or interior designer to get your house show-ready. We live in an HGTV world and buyers have been watching real estate shows on TV for years and have become accustomed to seeing and wanting homes that are updated and trending. A home stager can provide consultation and make recommendations for rearranging furniture, removing pieces, and adding in elements to help your home impress buyers. A stager can even recommend interior paint colors that are trending and will help attract buyers. If you have dated furniture, a home staging consultant can bring in couches, tables, lamps, bedding, and add decor that will have a massive impact on buyers. I have found this to be a crucial step when listing homes and a worthwhile investment as it helps my listings sell quicker and for top dollar. Whether you budget $500 or $5,000, do not skip this step. Learn More About Home Staging
| | |
| --- | --- |
| Prior to Staging | After Home Staging |
6) Painting
The interior of your home should be fresh, warm, and inviting. If it's not, buyers will notice and this could cause an objection and increase the marketing time of your home. Your home should have a universally appealing color palette and if you have very specific colors and heavy accent walls, you should consider painting the interior of your home. Vibrant wall colors might make you happy and feel at home, but we are trying to sell your house to the masses and most people prefer neutral colors. Best Paint Colors to Help Sell Your Home
7) Miscellaneous Updates
I like to go through each room of a house and make a list of items that could be easily upgraded in order to help eliminate buyer objections. When making your list, consider that you are just trying to clean up the house, repair items, and make the house more appealing. Here are some repairs to consider.
Repair cracked grout lines at countertops and in showers
Repair/replace caulking where worn
Wash painted walls that are lightly soiled from hands or pets
Touch up paint/stain on window sills and baseboard trim
Update bathroom fixtures
Update dated light fixtures
Make sure that all light fixtures have working bulbs
Tahoe Realtor Dave Westall is Here to Help
Getting your home ready to sell is not an easy task but if you take the time to prepare your home, it will sell quickly, there will be fewer hiccups along the way and you will get the best price possible for your home. Selling a property can be a stressful time in our lives and I created this guide to help you sell your home effectively. I have helped hundreds of people buy and sell homes and would love to offer you my assistance. Please contact me with any questions about getting your house ready to sell or to discuss how I can help you achieve your real estate goals.
Dave Westall, Realtor
Corcoran Global Living
P: 530-448-9882
David@WestallRealEstate.com
CA BRE# 01796995