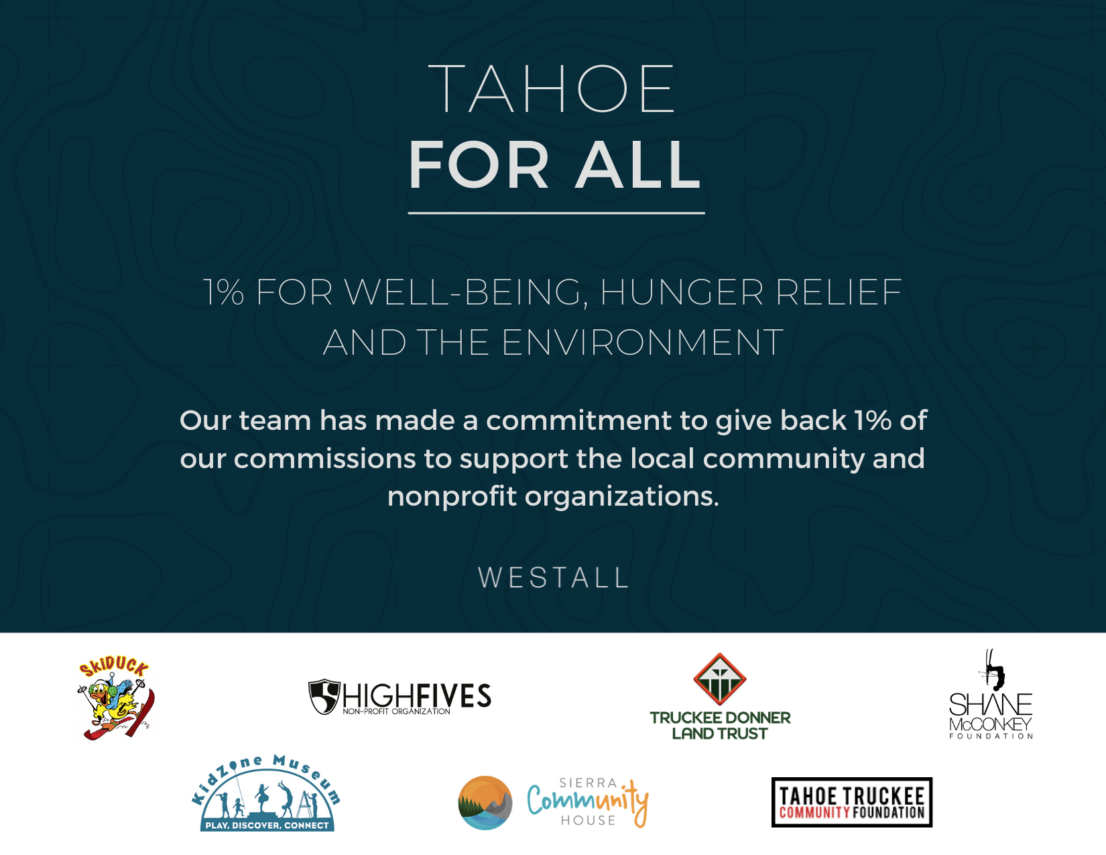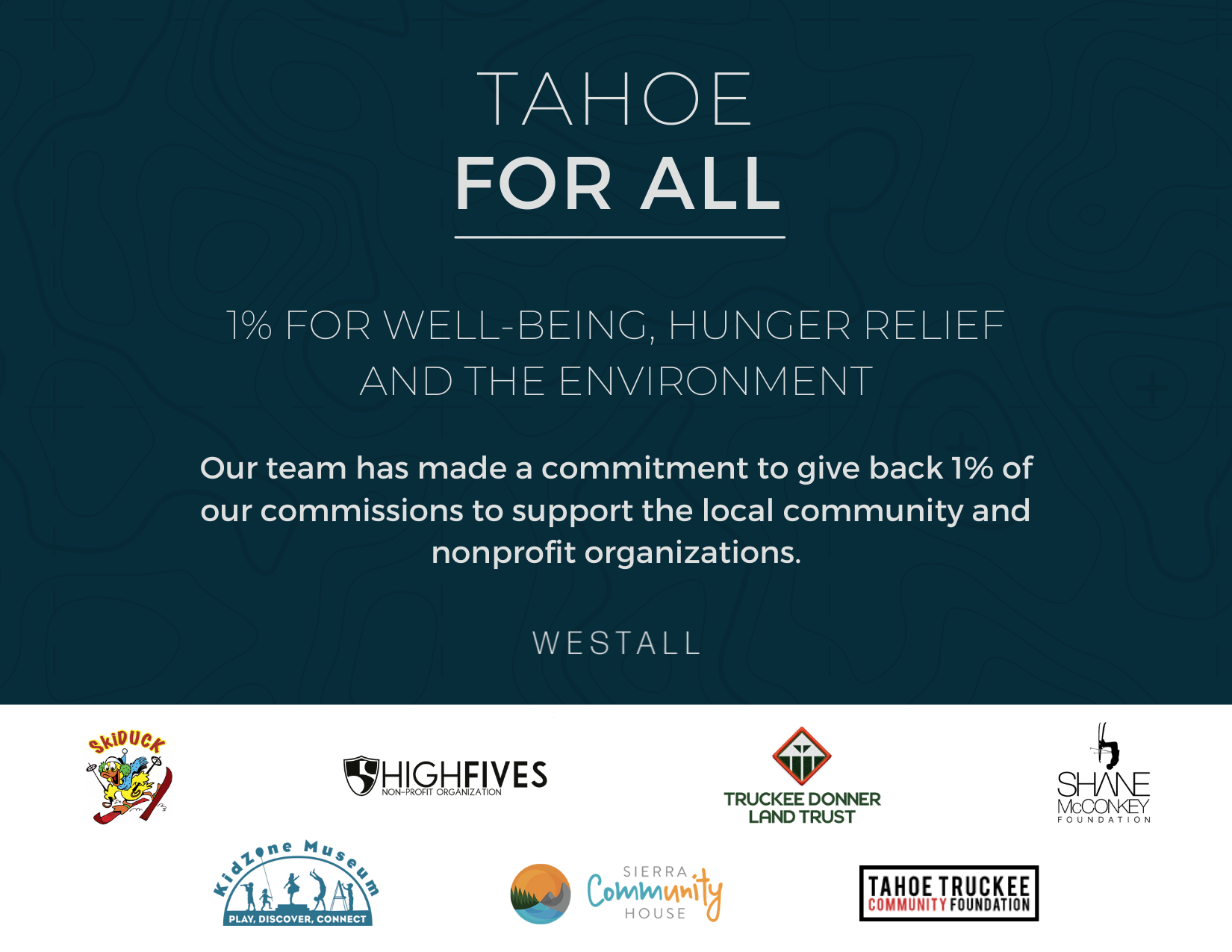 Giving Back to the North Lake Tahoe & Truckee Communities
November is here bringing a time of reflection, gratitude and a strong emphasis on giving back. There are so many wonderful ways of giving back in North Lake Tahoe and Truckee during the holiday months and supporting those in need. The Westall Real Estate team proudly donates 1% of our commission to support the local community and nonprofit organizations all year long as part of our 'Tahoe For All' program. While there are so many wonderful nonprofits to donate your time and money to, we have highlighted a few of our favorites that help make the holidays better for everyone in need.
The Sierra Community House is a combination of four long-standing social service organizations — Family Resource Center of Truckee, North Tahoe Family Resource Center, Tahoe SAFE Alliance, and Project MANA. Their goal is to better serve our region, share resources, leverage partnerships, and connect individuals and families with the services they need to thrive to build the strength, safety, and resilience of the community. This is a great organization to donate to all year long as it helps so many throughout the community. Learn more
The Truckee Community Christmas organization is run completely by volunteers and is a non profit 501(c)(3) umbrella organization. This amazing organization coordinates various drives during the holidays to help families in need in the Truckee area. Their board members work with agencies such as the Sierra Community House, Head Start, Nevada County Health, the STEPP program and area schools and churches to provide grocery store gift cards and age-appropriate toys for each child in the family. The senior program provides grocery gift cards to identified low income seniors and to area homebound seniors. All goods provided to recipients are donated by community members. Last year, the organization was able to benefit just under 800 individuals within the community. To find out more about how you can help, visit the Programs and Volunteer pages.
The KidZone Museum is a children's museum in Truckee, California that serves 30,000 visits annually. Our mission is to inspire learning through creative play and discovery. Our exhibits are optimal for children under 7. Our camps and school programs are designed for children through elementary school. Teenagers can gain important service learning experience through our volunteering at the museum. More Information
Give Back Tahoe (GBT) brings the community together to remind everyone what the spirit of the holiday season is about! The Give Back Tahoe end of the year campaign raises awareness to all local nonprofits that support the community. Last year GBT raised $428,821 to serve people, animals and the environment which all contribute to make Tahoe Truckee such a special place. The Give Back Tahoe 2021 campaign is underway now. Find out more here.
Please contact us more information on giving back in North Tahoe and Truckee community. We are here to help in any way we can.