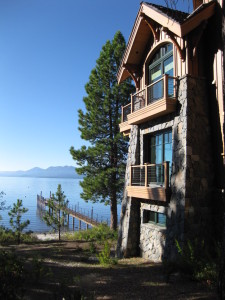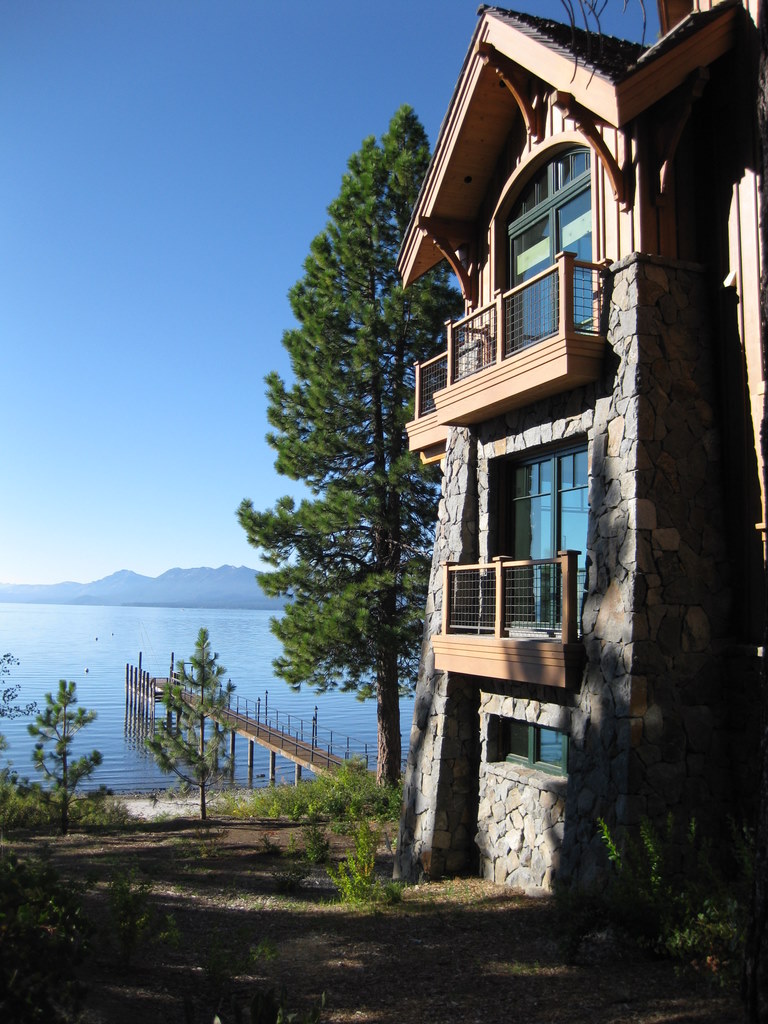 2012 is on track to go down as another strong year for Lake Tahoe Lakefront sales as we have already had 22 closed sales as of 10/29/2012 and currently there are another 10 lakefront properties in escrow including one of the premier west shore lakefronts that is listed at $19.5M.  Stability has set in with the Tahoe lakefront market over the past 3 years as buyers are taking advantage of the depressed lakefront home pricing and these consumers are more comfortable with the overall direction of the economy, especially the red hot San Francisco/Bay Area tech industry.
The chart below shows North Lake Tahoe Lakefront sales from 2006 to 10/25/2012 and highlights the number of sales (purple), average pricing (grey), and the median price of these Tahoe lakefront sales (brown).  It's easy to see from this chart that the lakefront market took a big hit between 2006 and 2010 causing lakefront pricing to slide which has attracted more buyers.  Currently pricing is still soft in the lakefront markets and although there are more buyers in 2012, the high level of inventory has caused pricing to remain soft.  Active lakefront inventory is lower than it has been over the last few years but still represents a surplus inventory which hurts pricing.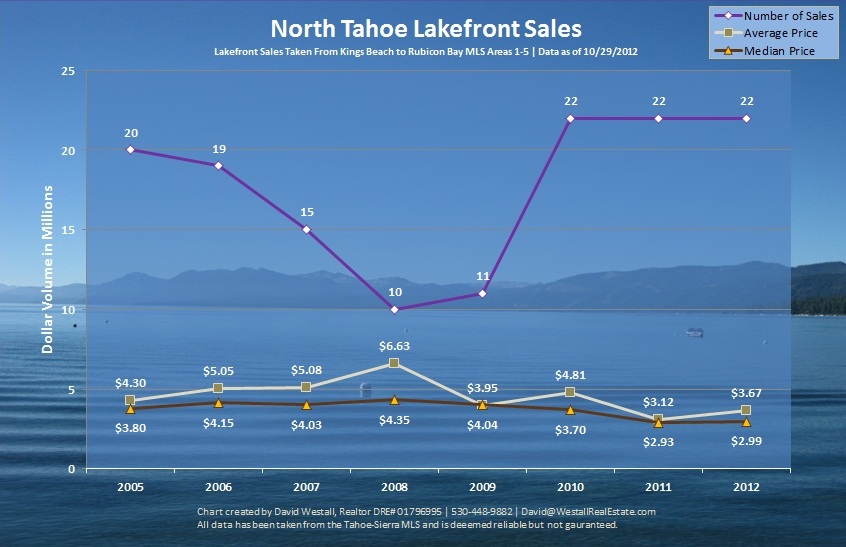 Currently there are 9 North Lake Tahoe lakefront homes in escrow that are scheduled to close before the end of the year, which should have a significant impact on the sales chart above as the average price for these 9 sales is $6.87M and the median price is $3.9M.  If all 9 of these noted escrows close than 2012 will go down as best year for Tahoe lakefront sales in the new millennia and will help support values going into 2013.
To learn more about Lake Tahoe Lakefront real estate, factors that affect lakefront pricing, and to view lakefront listings please visit: https://www.westallrealestate.com/neighborhoods/lake-tahoe-lakefront-real-estate/
Click here to search Tahoe Lakefront Listings
Please contact me with any questions or to schedule a showing:
Dave Westall, Realtor
Tahoe Riverfront Realty, Inc.
P: 530-448-9882
David@WestallRealEstate.com
www.WestallRealEstate.com
CA DRE# 01796995