Late Summer & Fall Events around North Lake Tahoe
August has arrived and with it brings the inevitable feeling that summer is winding down. However, there are still plenty of events to look forward to throughout the end of summer and fall! See our list of events in North Lake Tahoe highlighted below.
*All events are subject to change.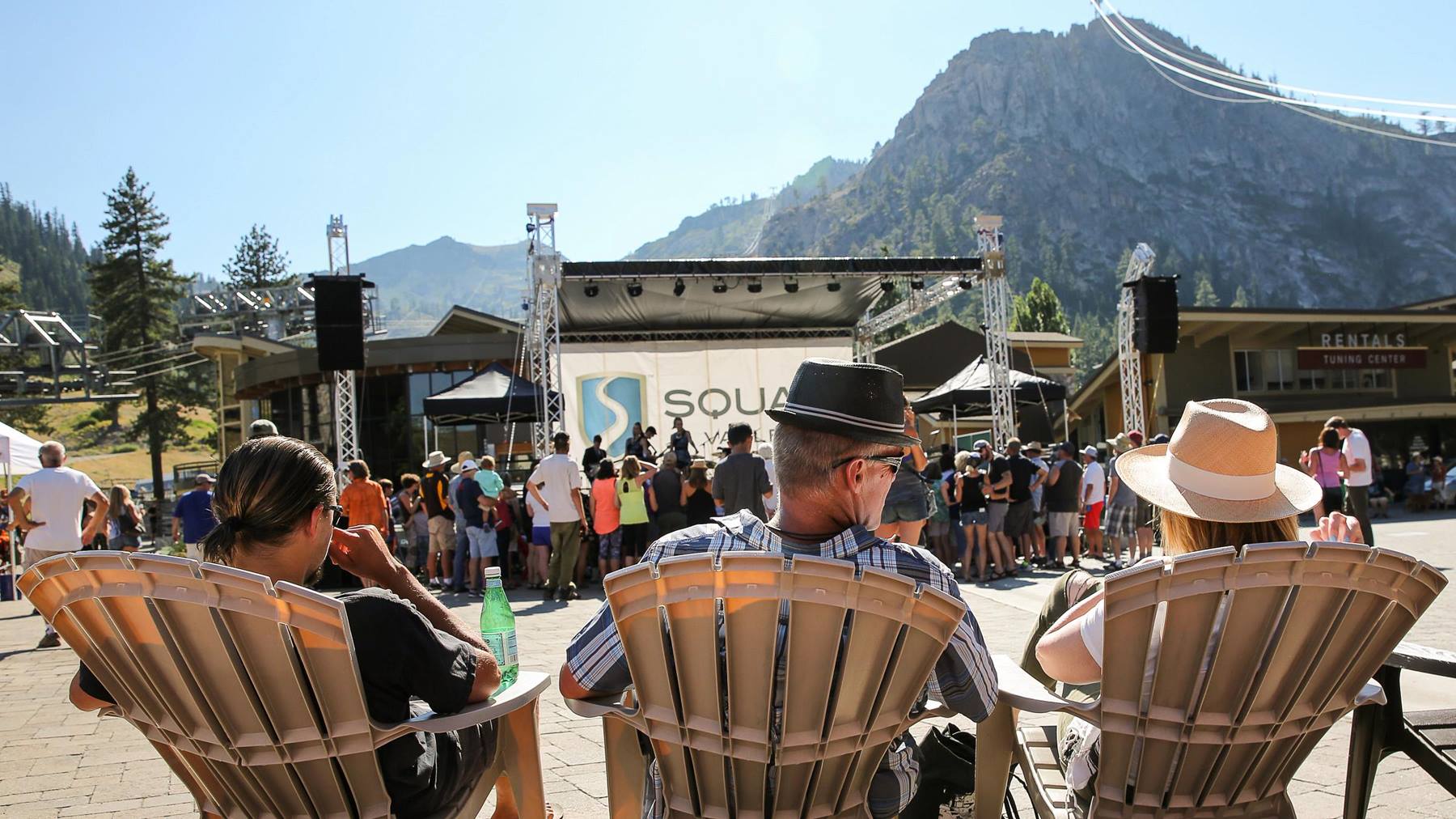 Where: The Village at Squaw Valley
When: August 14 & 15, 3pm – 8pm
At the Brews, Jazz & Funk Fest, festival-goers can sip a wide array of tasty beers from over 15 different breweries, as well as enjoying an incredible lineup of live music. The music stage will be located in the Events Plaza with advanced ticket purchase required, as attendance will be capped.
All proceeds from the event benefit the Humane Society of Truckee-Tahoe. More Information
Where: Commons Beach, Tahoe City
When: Sunday, August 29th | 4pm – 7pm
Get ready for a rocking good time with the Dead Winter Carpenters at Commons Beach! Arrive by boat, kayak, bike or car and enjoy one of the most picturesque venues in North Lake Tahoe. The Dead Winter Carpenters are one of Lake Tahoe and Truckee's most iconic bands and are guaranteed to make you shake it! As part of the free 7-week Commons Beach Concert Series, this event is not to be missed! More Information
Where: The Village at Squaw Valley
When: Friday, September 3rd
The ultimate Village battle is back, as six restaurants and six bands face off for the ultimate supremacy for "Best Wings" and "Best Band." Restaurants will battle for the Wing vs. Wing Champion Trophy and bands will battle for a $500 cash prize, in addition to bragging rights. Cast your vote and help choose the winners! Chicken Wing Ticket Packets and Bands TBA! More Information
Where: The Village at Squaw Valley
When: September 5th | 2pm – 5pm
Brought to you by The Village at Squaw Valley and Uncorked, the 32nd Annual Alpen Wine Fest includes an all-inclusive wine tasting from over forty (40) exceptional wineries with regional live music. With a donation for your wine tasting ticket, attendees receive an Alpen Wine Fest wine glass, the all-inclusive tasting and live music. More Information
Where: The Village at Squaw Valley
When: September 18th & 19th
This annual event transforms the Village at Squaw Valley into the largest Bavarian playground in North Lake Tahoe, complete with authentic German beer and Bavarian music and dance, plus the ever-popular Oktoberfest Games and plenty of family fun. Enjoy live entertainment by Joe Smiell's 20 Piece Bavarian Band, and Alpentänzer Schuhplattler Dance Troupe, accompanied by the Alpentanz Kapelle Band throughout the day. More Information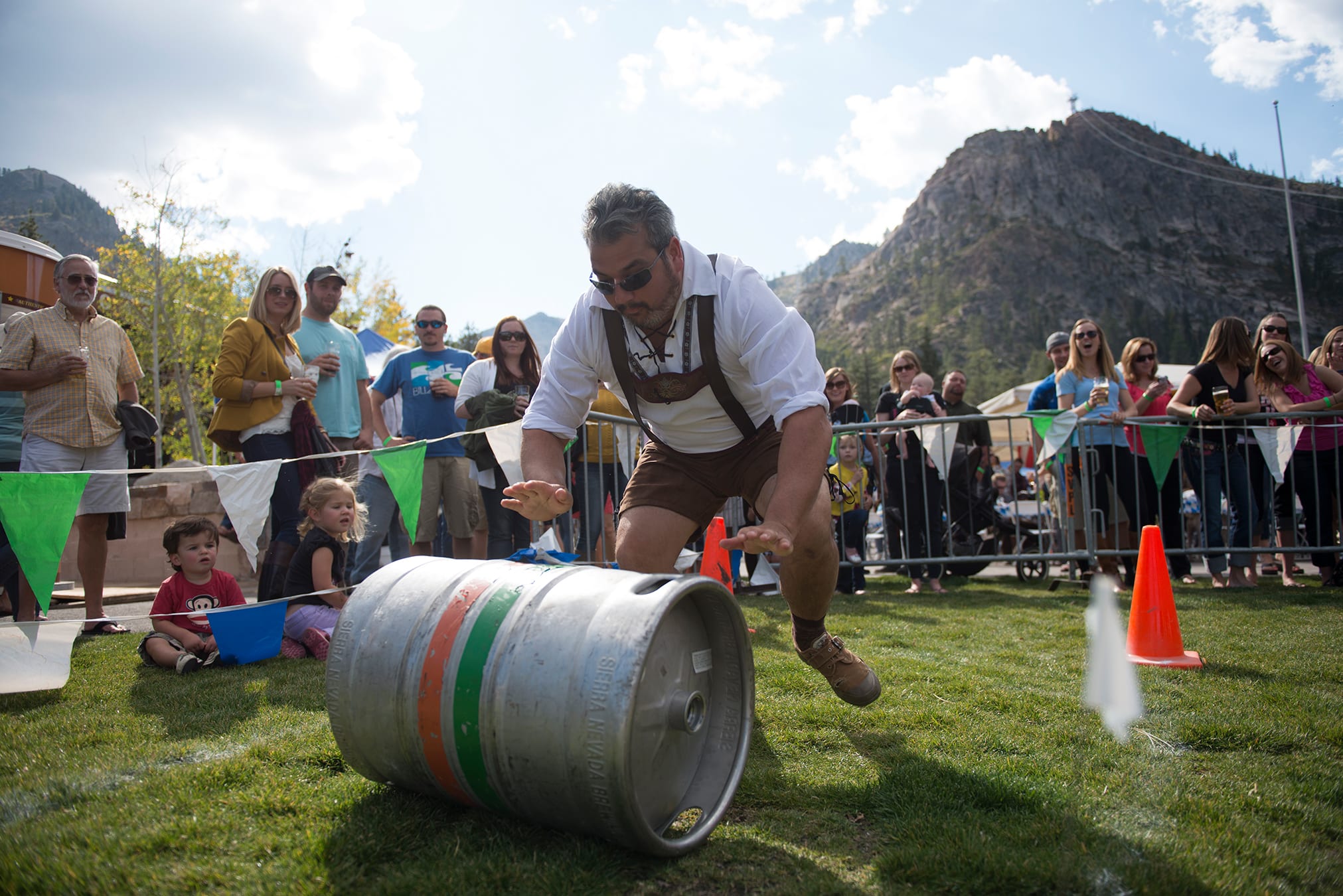 Where: Homewood Ski Resort Parking Lot
When: September 18th | 10am – 5pm
Are you in the market for adventure gear, a custom van, a camper, an off-road tent trailer or rooftop tent? Head to the Adventure Van Expo to check out incredible van builds, open house vans, vans, and more vans! This is your chance to see some incredible displays and talk to experts about the products they represent all in one location. More Information
Where: Squaw Valley
When: September 25th & 26th
Spartan will once again return to the rugged mountains of Squaw Valley — the host of the 1960 Winter Olympics — in North Lake Tahoe, Calif. for the 2021 Spartan North American Championship. The regional championship event is the culmination of the United States and Canada's National Series, bringing the best obstacle course racers on the continent to the picturesque destination with $62,000 in prize money on the line. More Information
Where: The Village at Squaw Valley
When: October 9th & 10th | 11am – 5pm
It's time to break out your happy dances! NTBA is beyond excited to announce that they are coming back stronger than ever with a full lineup of live music at their 15th Annual Music on the Beach Concert Series! Start your 2021 summer weekends off right by listening and dancing to FREE live music performances featuring a variety of genres on the beautiful North Shore of Lake Tahoe. More Information