Kings Beach Real Estate
Kings Beach real estate is located at the northern tip of Lake Tahoe. It is known for its fabulous sun-drenched beaches, delicious dining options, revitalized downtown center, and its close proximity to year-round recreation. Northstar CA is the closest ski resort to Kings Beach and is located just a short 10 min drive over Highway 267. The greater Kings Beach area has numerous housing options. There are luxury lakefront estates, rustic mountain cabins, multifamily income properties, condos/townhomes, and custom mountain retreats. With single-family home pricing starting around $200,000, Kings Beach is more affordable than many of the other neighborhoods in the Tahoe Basin, which makes it a great option. With that said, Kings Beach also has exclusive neighborhoods like Kingswood Estates. Home pricing starts around $400,000 for entry-level mountain cabins and goes up to $2,000,000 for luxury mountain lodges.
Kings Beach Redevelopment
Kings Beach has been going through a revitalization process with the redevelopment of the beaches, commercial core, and housing projects. Over the next few years, Kings Beach will have a much-needed facelift. This will transform it into a modern mountain community that is more pedestrian-friendly and more attractive to visitors. The public beach projects have already been completed. The results are phenomenal and have made the beaches more attractive thus breathing more life into the area. Forward-thinking buyers are taking advantage of the current economy and investing in this area as these revitalization projects will have a positive impact on home pricing in the near future.
Kings Beach Real Estate Subdivisions
Brockway
Brockway Springs
Lake Vista
Brockway Vista
Wood Vista
Tall Trees
Kingswood Village
Kingswood Estates
Kingswood West

Contact Dave Westall, Kings Beach Realtor
Are you interested in Kings Beach real estate and homes for sale? Dave Westall is your North Lake Tahoe Real Estate expert and is happy to answer any questions you have. Contact Dave at (530) 448-9882 or David@WestallRealEstate.com.
2017 North and West Shore Real Estate Market Report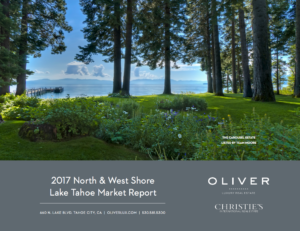 2017 North and West Shore Real Estate Market Report
Kings Beach Homes for Sale