New Restaurants in Tahoe City & Truckee
Tahoe City & Truckee are both welcoming new restaurants this summer, each with unique and flavorful foods. If you're looking to branch out and try something new, check out these three new local establishments: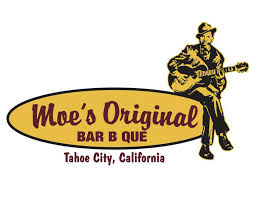 Moe's Original BBQ
Centralized in the heart of Tahoe City at the end of Grove St. Pier, Moe's Original Bar-B-Que offers the finest Alabama style smoked meats, fresh seafood, and homemade sides. Delicious BBQ is just one of this restaurant's fine points. The unobstructed view of Lake Tahoe coupled with patio seating make's Moe's one of our favorite restaurants in Tahoe City!
Stomping Grounds
Stomping Grounds is a coffee and wine house located upstairs in the Boat Works Mall. The Stomping Grounds offers coffee, pastries, and bagels on one side of the store and wine and beer on the other. This new addition to Tahoe City is the perfect place to relax and unwind.
Truckee Tavern & Grill
Truckee Tavern is the newest restaurant in Historic Downtown Truckee offering fresh, high-quality cuisine. Located in the former Dragonfly Restaurant, the space has been revamped throughout with wood floors, bench seating and a bigger bar. Diners will enjoy a variety of wood-fired meat (beef, pork, fish, chicken, game, duck) and sides that can be shared family-style. With five signature cocktails and the newly renovated bar, meeting a friend for a drink is reason enough to visit this new Truckee hot spot.
Contact Dave Westall, Tahoe Realtor
Are you interested in Lake Tahoe and Truckee real estate and homes for sale? Dave Westall is your North Lake Tahoe Real Estate expert and is happy to answer any questions you have. Contact Dave at (530) 448-9882 or David@WestallRealEstate.com. Ask him about his favorite Lake Tahoe restaurants!
David Westall, Realtor
OLIVER LUXURY REAL ESTATE
P: 530-448-9882
David@WestallRealEstate.com
www.WestallRealEstate.com
CA DRE# 01796995