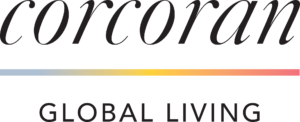 I'm pleased to announce that Oliver Luxury Real Estate and Zephyr Real Estate (Bay Area powerhouse) have been acquired by The Corcoran Group to form Corcoran Global Living! Over the next weeks and months, there are going to be some major shifts in California real estate and I'm excited to be a part of this dynamic movement. By offering bespoke service to our clients, unrivaled exposure for our listings, the power of Corcoran Global Living is going to help our clients "Live Who You Are". Thank you for your support and I look forward to the next chapter of my career and helping clients achieve their goals!
The following press release was published by Corcoran Group on 02/05/2020
With 13 offices, 450 agents, and $2.6 billion in sales, Corcoran's powerhouse affiliate serves San Francisco, Marin County, Lake Tahoe, and Reno, Nevada.
The year has gotten off to a very brisk start for Corcoran. On January 28, the company pulled the wraps off a long-planned merger with Citi Habitats, a move that created a single superbrand, bolstering its dominance in New York City. Today, Corcoran President and CEO Pamela Liebman announced the rollout of the company's first major franchise affiliate. The new Corcoran Global Living brings the brand to California and Nevada with 13 offices and 450 agents in San Francisco, Marin County, Lake Tahoe, and Reno.
Corcoran Global Living combines two prestigious independent brokerages — Oliver Luxury Real Estate of Lake Tahoe and Reno, and Zephyr Real Estate of San Francisco, the number-one independent brokerage in the Bay Area. Together, they represent annual sales in excess of $2.6 billion.
"With our deep experience in high-end, competitive East Coast markets, it is a natural move for Corcoran to head west with our first franchise affiliate," noted Liebman. "The launch of Corcoran Global Living is a huge first step in our franchise ambitions, combining two leading firms to form one powerhouse company. Leveraging the extensive local expertise of these talented agents, the strong recognition of the Corcoran brand, and the unmatched resources of Realogy, this new partnership will enable agents to dramatically boost their visibility."
Michael Mahon, a renowned industry strategist with a string of successful ventures behind him, will lead Corcoran Global Living. "We're building something unique with Corcoran Global Living," said Mahon, who formerly held top executive positions as President of the independent brokerages of HER Realtors of the Midwest, and First Team Real Estate of Southern California. "Today's announcement of the inception of Corcoran Global Living sets forth our foundation of uniting independent brokerages and top-performing sales associates across many of the most desired communities throughout the Western United States. "Our culture is infectious, as our people make the difference, and we feel there is no more important investment in our growth of creating the #1 independent brokerage of choice across the Western United States, than our continued investment in our people."
In addition to Corcoran's brand presence and technological commitment, Corcoran Global Living benefits from the resources and inestimable franchise experience of Realogy. "As the industry continues to transform, the power of a well-established brand, such as Corcoran, with its significant scale, agent resources, consumer awareness, and technology offerings, will be critical to the future potential of agents and brokers in any given market," said John Peyton, President, and CEO of the Realogy Franchise Group. "The Corcoran brand has found a great franchise launch partner in Michael and his vision for Corcoran Global Living, and I am excited for the further success this alignment will bring to the brand, the brokerage and ultimately, its affiliated agents."
Contact Dave Westall – Lake Tahoe Real Estate Agent
Do you have questions about Lake Tahoe Real Estate? Please call me at (530) 448-9882 if you would like to discuss Lake Tahoe real estate market conditions in more detail or to talk about how we can achieve your real estate goals together.
For Lake Tahoe real estate news, property listings, and events Sign up for our Newsletter.
David Westall, Realtor
Corcoran Global Living
P: 530-448-9882
David@WestallRealEstate.com
CA DRE# 01796995