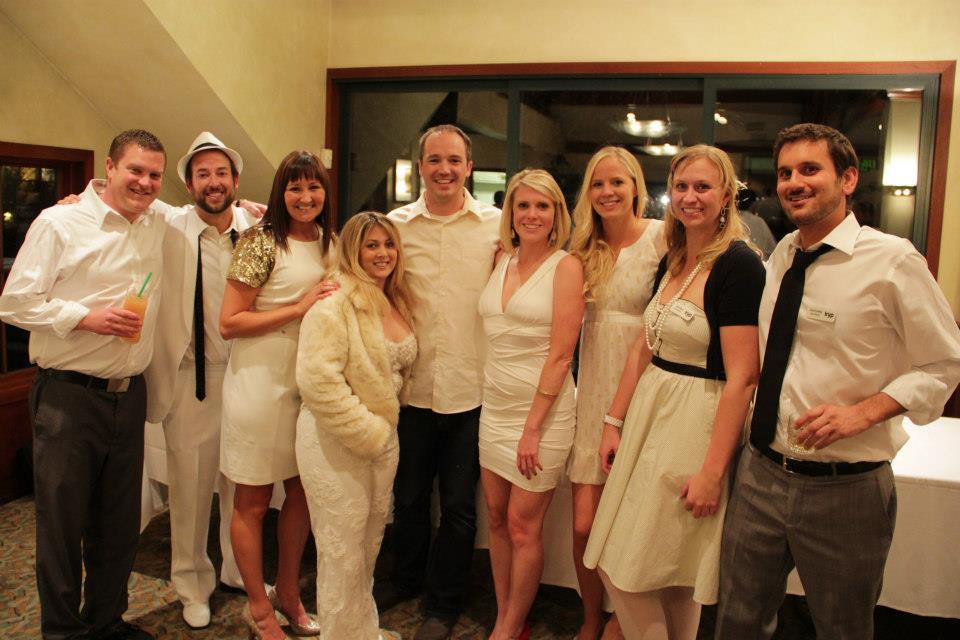 Last Saturday I had the pleasure of presenting the SkiDUCK non-profit to the Tahoe Regional Young Professionals at their 2nd Annual Winter White Holiday Party at the Riva Grill in South Lake Tahoe.  The Tahoe Regional Young Professionals (TRYP) are a group of forward thinking individuals who believe in giving back to the community that has provided them with an inspirational place to work, live, play and prosper.   They are dedicated to marking the community a better place through charity FUNdraisers, and networking events that help provide career opportunities to help support Tahoe residents and businesses.   TRYP stayed true to their mission last Saturday when hundreds of fun and enthusiastic young professionals gathered at the Riva Grill to raise money for SkiDUCK.
The Riva Grill provided an awesome venue for the Winter White Holiday Party as we had free reign of their second floor banquet room providing us with ample room to enjoy hors d'oeuvres, cocktails, meet new friends, and enjoy the smooth acoustic jams of JT Chevallier.  Each year TRYP identifies a non-profit that is doing amazing work in the community but might not be as well known as some of the more established non-profits and this year it was SkiDUCK's time to shine and thanks to TRYP we were able to tell the community about SkiDUCK and how we are helping "Kids in Need, Shred for FREE!"  TRYP was able to sell hundreds of tickets to their event and with the help of local companies they were able to pull off an amazing silent auction that kept guests entertained as they tried to get their bids accepted for over 20 awesome prizes.  In addition to tickets and the silent auction, TRYP was able to raise more money for SkiDUCK through drink specials and a cake walk (musical chairs with cakes/pies as prizes).  As the evening wore on laughter filled the air and it was easy to see that everyone was having a blast while raising money for SkiDUCK.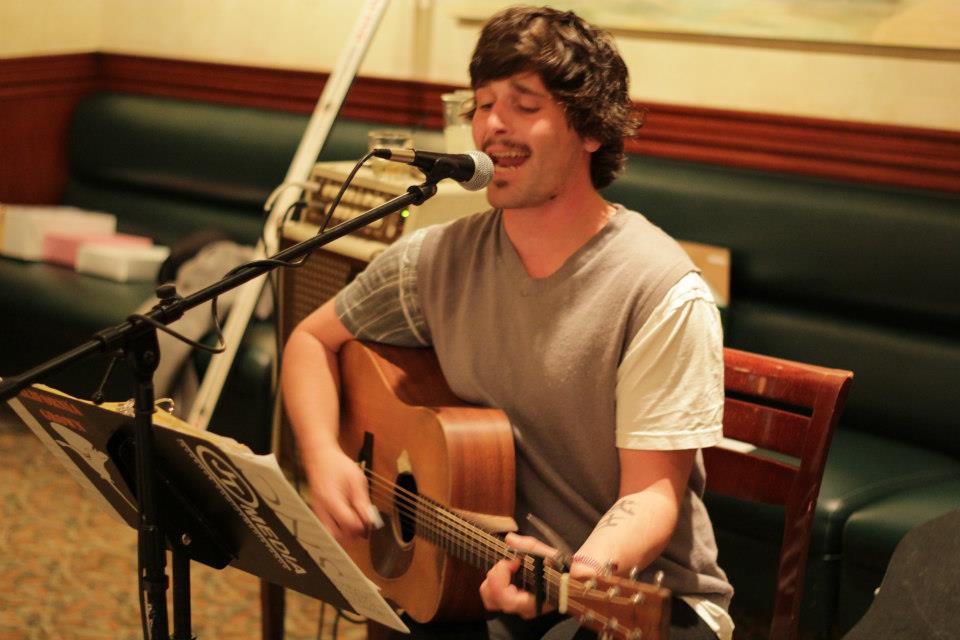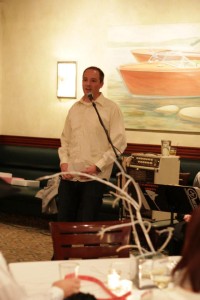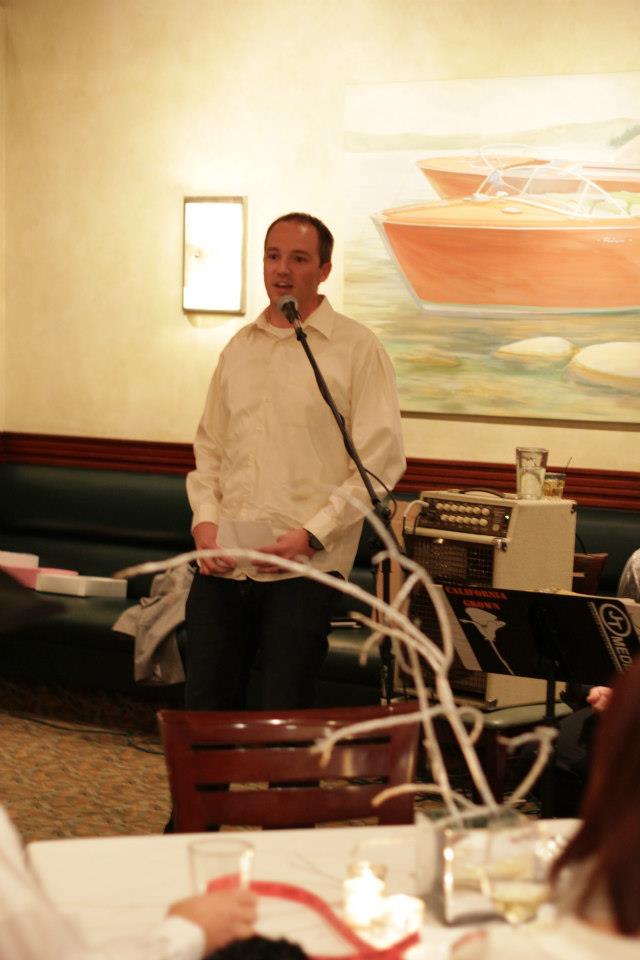 Shortly after the party started I was invited to talk to the group about SkiDUCK and how we help underprivileged children enjoy the freedoms that skiing and snowboarding provide.  To say the least I was a bit nervous as I do not speak to large groups  often, but I think I did well as the crowd seemed attentive to my speech and the crowd seemed very responsive to what I had to say.  SkiDUCK has been a passion of mine for 3 years now so it was fairly easy for me to talk about our non-profit and discuss what we do, how we do it, and what we need in order to be more successful in the years to come.  To learn more about SkiDUCK and how we help "Kids in Need, Shred for FREE" check out our website by visiting: www.SkiDUCK.org  Upon the completion of my presentation the group was very supportive and I was excited to be done with the hard part of the evening and on to relaxing a little and meeting new people.
Besides being able to tell people about SkiDUCK one of my favorite parts of the evening was the Winter White contest where the guests with the best white outfits strutted their stuff catwalk style for the crowd.  This is where the personality of the contestants came out and many laughs were had by all and a show of applause announced the winner.  The contestants had some great outfits including slinky white dresses, white suits equipped with Cousin Eddie style shoes, and an array of everyone's best whites.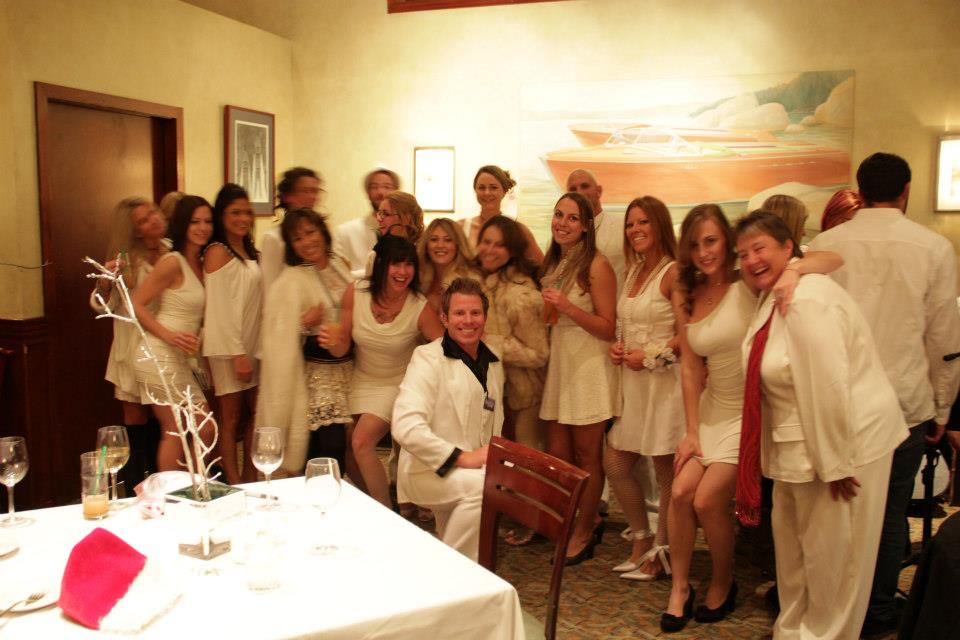 The evening was a complete success and I would like to send a huge thanks to the Tahoe Regional Young Professionals and their amazing Board of Directors for putting on a fantastic fun filled event and for having SkiDUCK as the beneficiary of the Winter White Holiday Party.  This event solidified that Tahoe is an amazing place and that the people who reside in Tahoe are not afraid to live outside of themselves and support those who are less fortunate.
Tahoe Regional Young Professionals
Web: www.TRYPTahoe.org
E-Mail: TahoeTRYP@gmail.com
Facebook: facebook.com/tahoetryp
Linked-In: linkedin.com/tahoetryp
Twitter: http://twitter.com/tahoetryp
PO Box 18011
South Lake Tahoe, CA 96151