The Lake Tahoe & Truckee Region has been severely affected by smoke from the King Fire for the last few days making it almost unbearable to be outside. In the last 24 hours, the fire has quadrupled in size covering more than 70,000 acres (bigger than the city of Sacramento) and is currently only 5% contained. The fire has prompted hundreds of evacuations and threatens thousands of structures. Although the fire is not currently a threat to the Lake Tahoe area, fire officials are urging residents to put a plan in place just in case it does come this way. Visit the 'Ready, Set, Go' website to learn more about proper planning for evacuation.
Map of the King Fire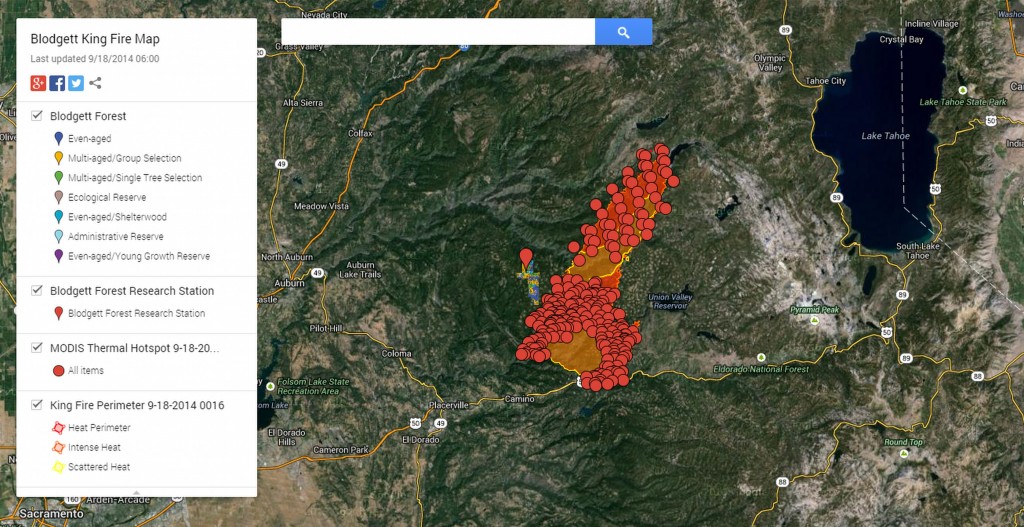 King Fire Links
Current Incident Report for the King Fire
Cal-Fire King Fire Information
More information on the King Fire
We send our thoughts to to all the firefighters and support personnel who are working hard to contain this terrible blaze.
David Westall
Oliver Luxury Real Estate
P: 530-448-9882
David@WestallRealEstate.com
www.WestallRealEstate.com
CA DRE# 01796995