The Most Significant N. Lake Tahoe, CA Luxury Real Estate Sales
2022 was another amazing year for Lake Tahoe luxury real estate sales with 53% of all sales priced above $1M, the second highest luxury home sales ratio the Tahoe real estate market has ever seen. From breathtaking Lakefront mansions to ultra luxurious Martis Camp Estates, there were some exciting sales in 2022. We anticipate another year of robust luxury home sales in 2022 and if you are searching for the perfect Tahoe vacation home, we are here to help. See below for the Top 10 Lake Tahoe Luxury Sales of 2022!
2500 West Lake Blvd. | Tahoe City
7+ Beds | 7+ Baths | 12,225 SF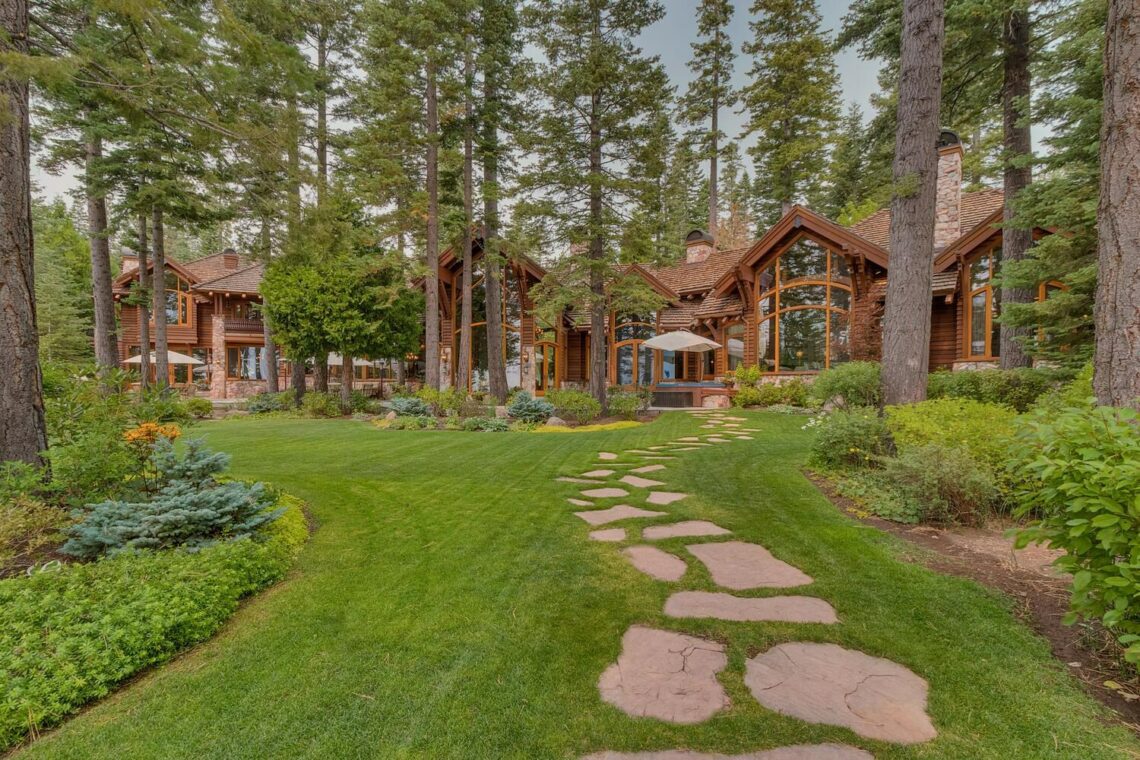 Sale Price: $41,259,400
4240 North Lake Blvd. | Carnelian Bay, CA
6 Beds | 6.5 Baths | 7,652 SF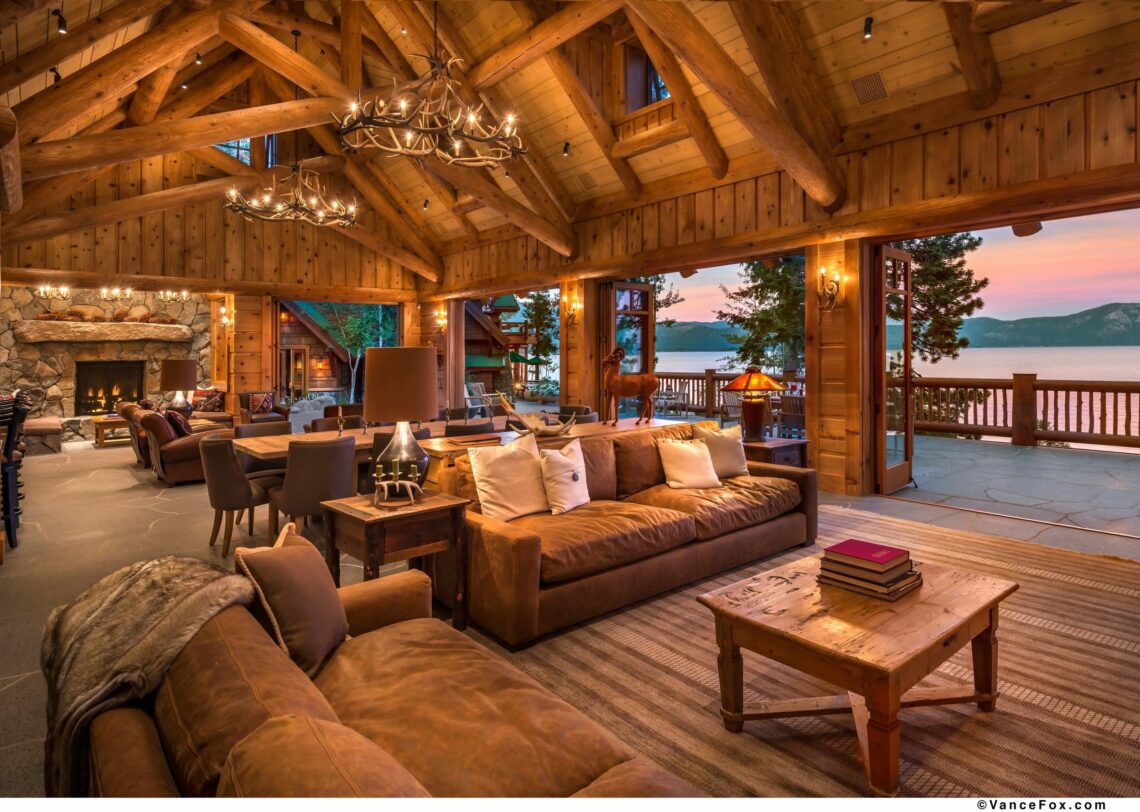 Sale Price: $23,650,000
Built by renowned Tahoe luxury builder, Bruce Olson Construction, the rustic exterior of this magnificent lakefront estate was achieved by mixing cedar logs, poplar bark shingles, native split faced granite, and copper with a combination asphalt shingle and living roof. Breathtaking views of Lake Tahoe from its great room, kitchen and two bedrooms. A home theater in the lower level seats twenty four. Adjacent is a billiard room complete with wet bar and dual large screen TVs and shuffleboard game that is great for entertaining the adults while a built-in climbing wall and playroom occupies the kids. Exterior rear patio features pizza oven and BBQ. Gas-lit fire pit nestled by boulder outcrop on lawn faces the lake. This Tahoe lakefront estate has it all, including caretaker's quarters. More Information
Listing Brokerage: Land To Living, Inc.
1340 West Lake Blvd. | Tahoe City, CA
5 Bed | 5.5 Baths | 2,894 SF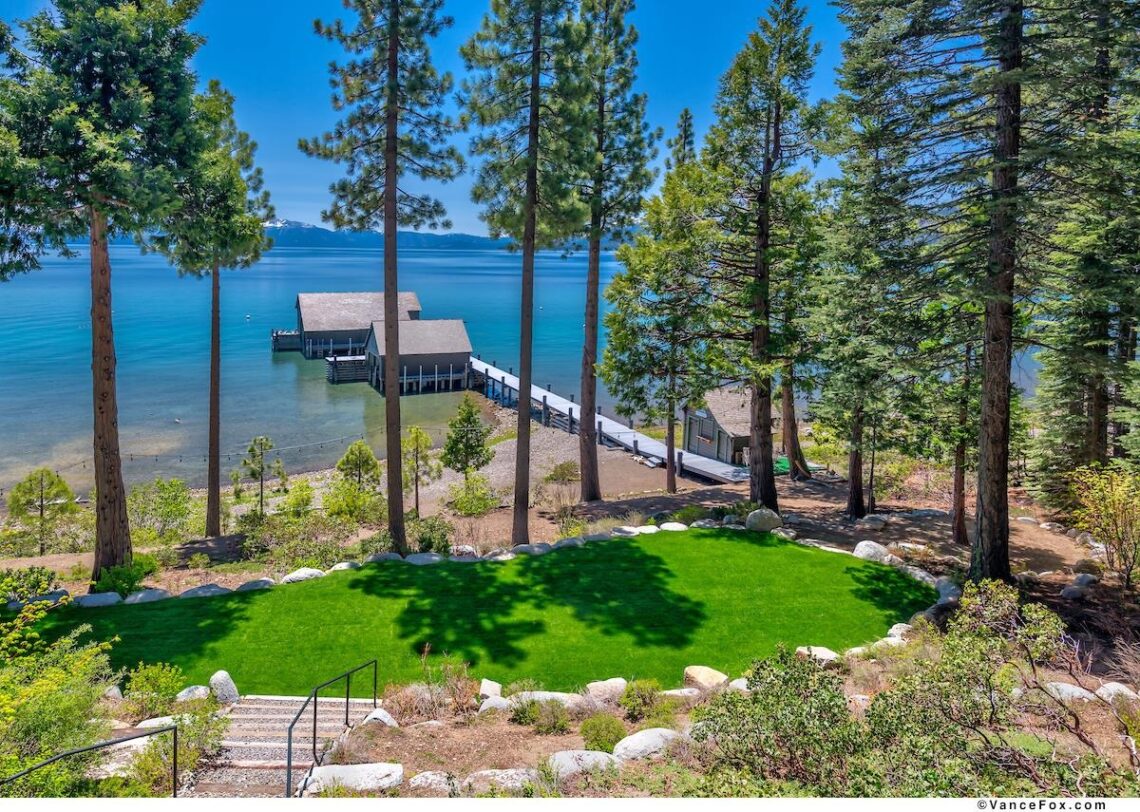 Sale Price: $15,000,000
8624 Benvenuto Ct. | Truckee, CA
6 Beds | 7+ Baths | 6,680 SF
8148 Fallen Leaf Way | Truckee, CA
Sale Price: $13,000,000
9713 Hunter House | Truckee, CA
7+ Beds | 7+ Baths | 7,800 SF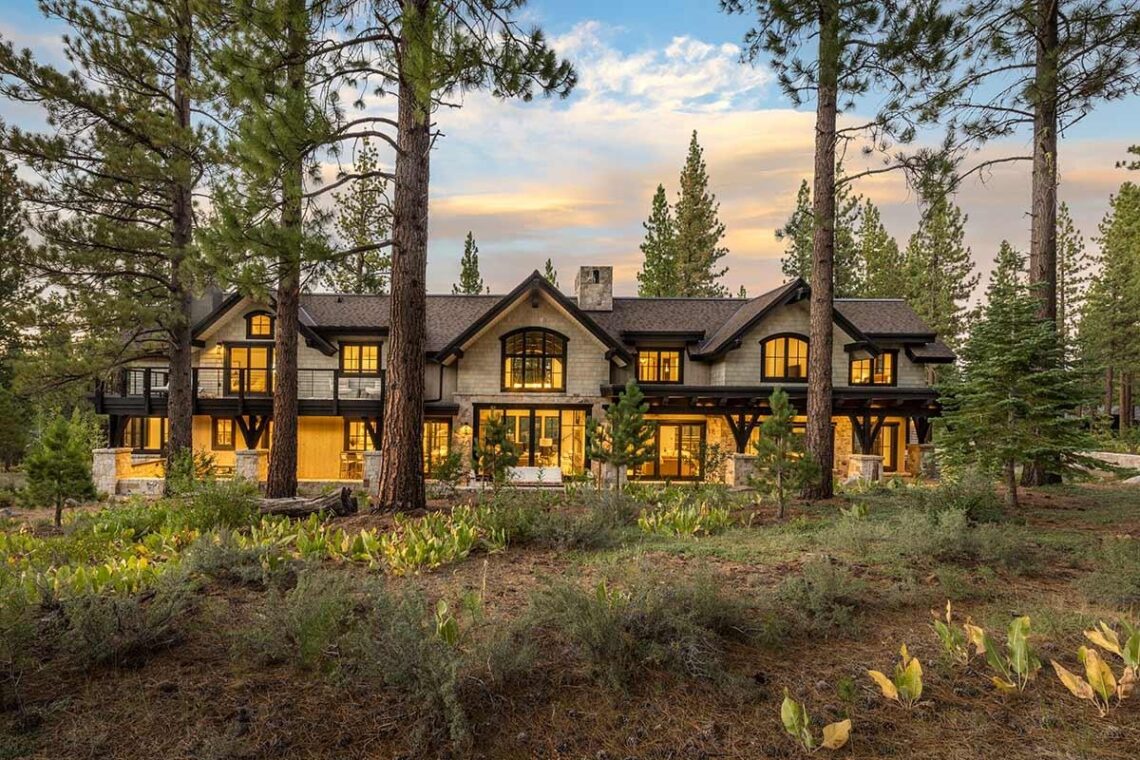 Sale Price: $12,200,000
8818 Schroeder Way | Truckee, CA
6 Beds | 7+ Baths | 8,674 SF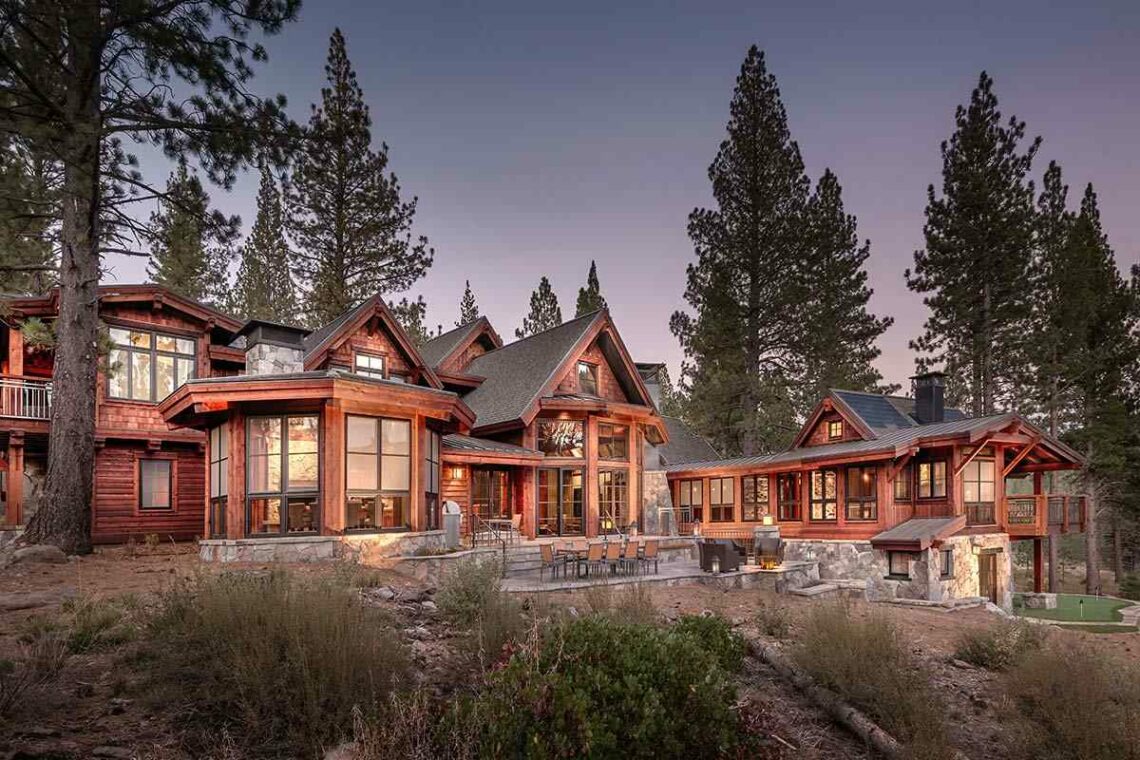 Sale Price: $10,650,000
8209 Valhalla Dr. | Truckee
5 Beds | 5.5 Baths | 8,046 SF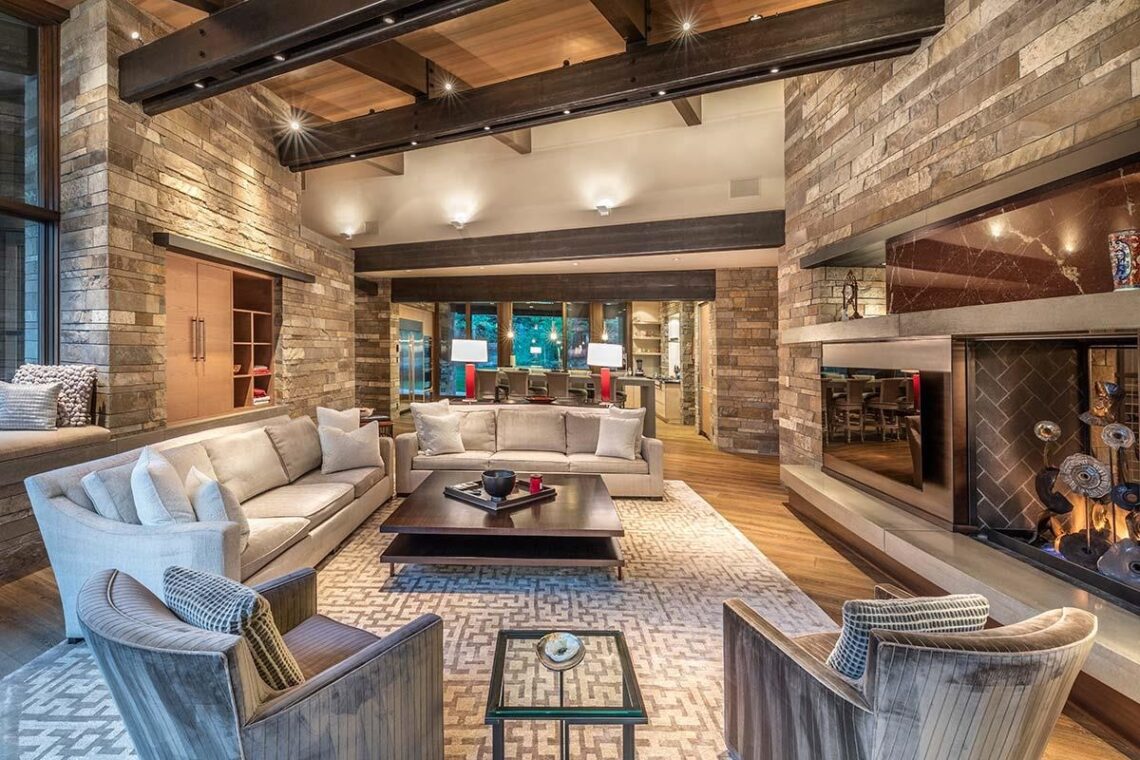 Sale Price: $10,575,000
8082 Villandry Dr. | Truckee, CA
6 Beds | 7+ baths | 6,018 SF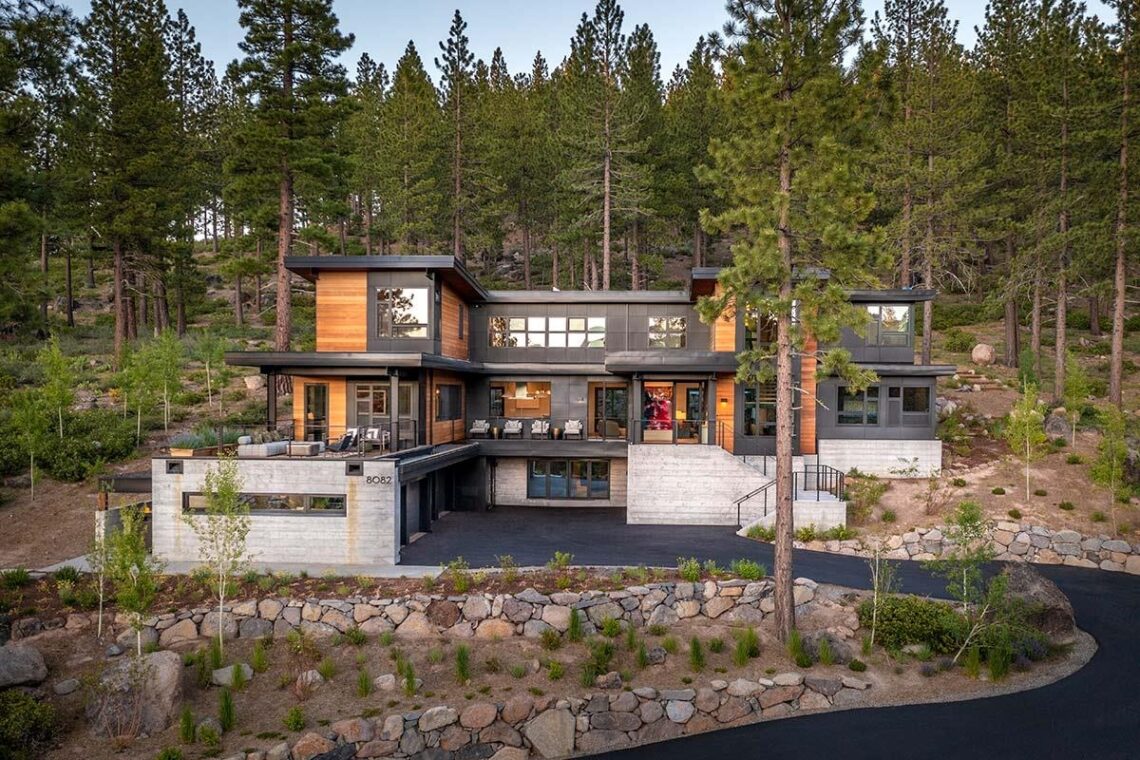 Sale Price: $10,575,000
10825 Holmgrove Ct. | Truckee, CA
5 Beds | 4.5 Baths | 5,050 SF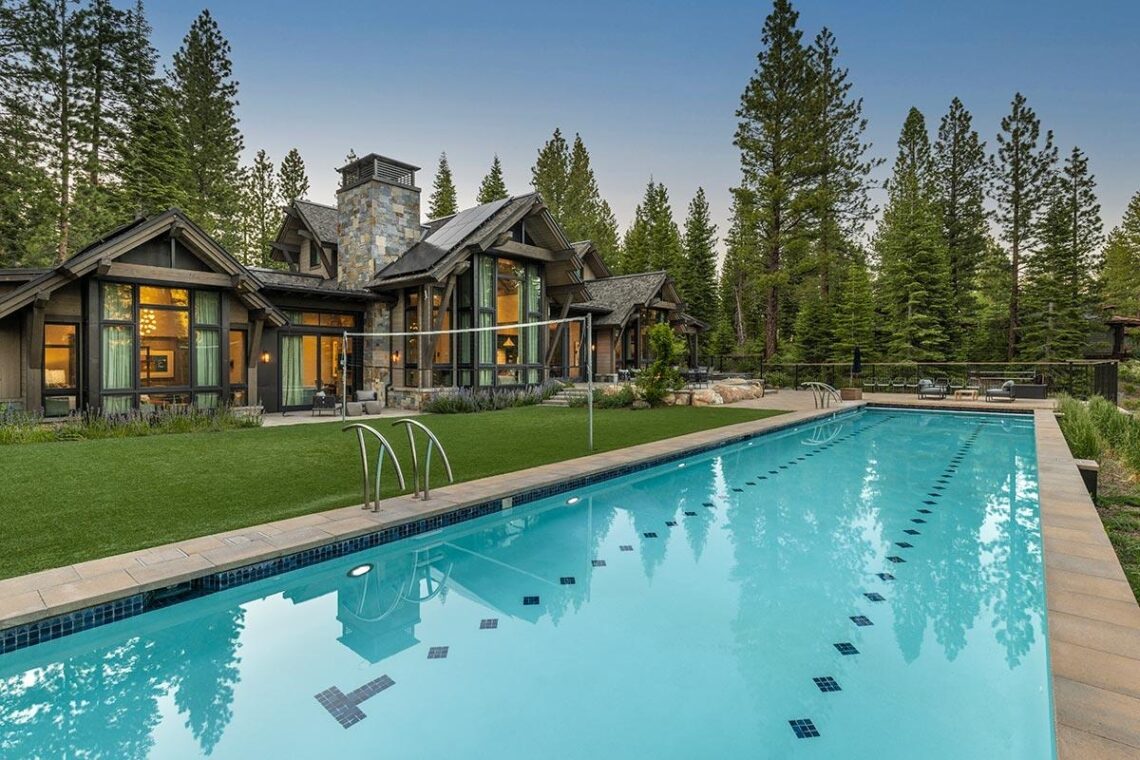 Sale Price: $9,050,000
8440 Valhalla Dr. | Truckee, CA
6 Beds | 6.5 Baths | 5,006 SF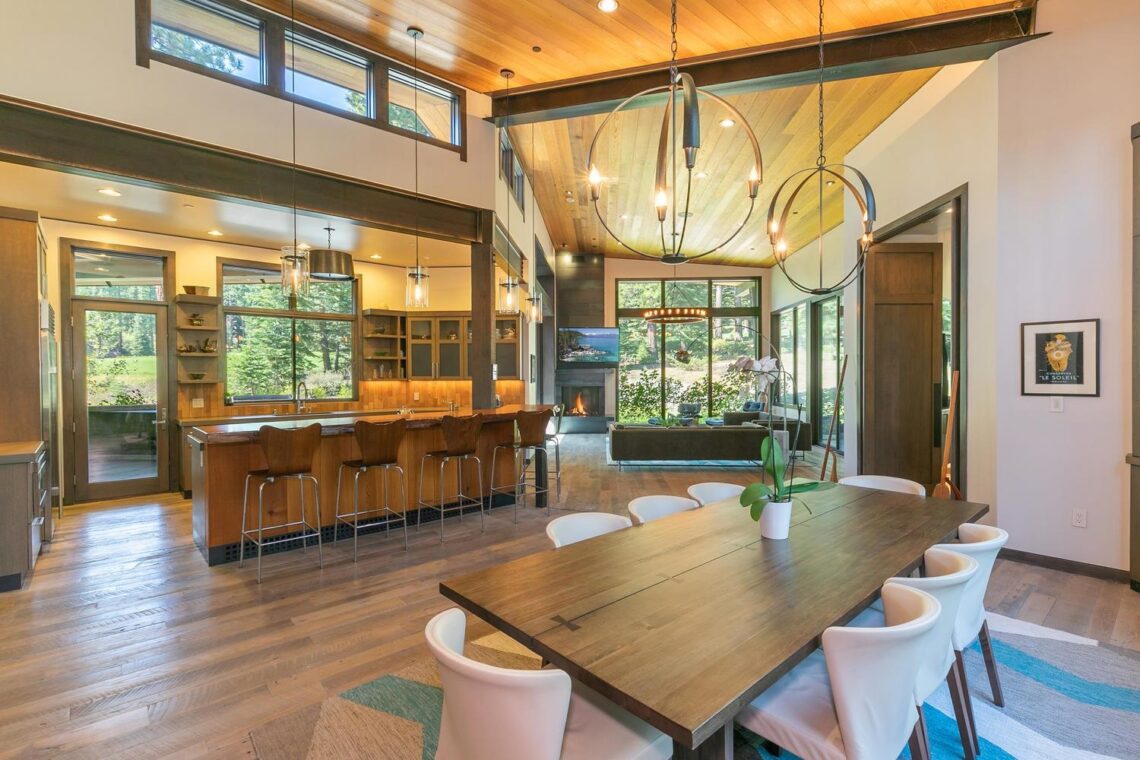 Sale Price: $8,300,000