There are some classic events coming to North Lake Tahoe this month. Here's your guide!
With a lull in snowfall, it's lucky we can still look forward to some amazing events happening around North Lake Tahoe this month. Here are a few fun ways to spend time outdoors this month!
Where: Various locations around North Lake Tahoe
When: Feb 15th – 23rd
Alpenglow Mountain Festival is a nine-day celebration of human-powered mountain sports, events, clinics, equipment demonstrations, critically acclaimed films and more. This year Alpenglow Mountain Festival showcases over 75 individual events from February 15-23, 2020 and is almost entirely free. More Information
Where: Squaw Valley | Alpine Meadows
When: Feb 15th – 22nd
Head to Squaw Valley | Alpine Meadows in February for a week-long kid's extravaganza. Kid-O-Rama offers non-stop fun for kids of all ages. As part of Kid-O-Rama, kids can check out the Big Truck Event featuring fire trucks, snowplows, and grooming machines, as well as street parties and kids' concerts, an all-kid game & craft room and many more events! More Information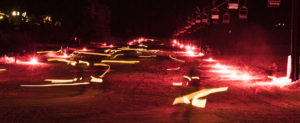 Where: Tahoe Donner Downhill Ski Resort
When: February 22nd | 4:30 pm
A kids' version of a torchlight parade with glowsticks for children ages 10 or younger who can ski or ride unassisted in the dark on our Snowbird run. Participants should plan to come early to secure a spot in the parade. Music and snacks will be provided in the bar area prior to the parade. Sign-ups and the carnival start at 4:30 p.m. with the parade starting at 6:30 p.m. This event is free. More Information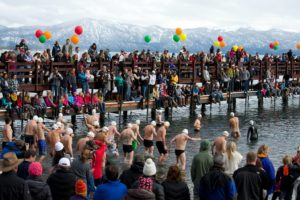 Where: Various Locations around North Lake Tahoe
When: February 28th – March 8th
Snowfest! is a ten-day winter festival supporting local non-profits, public programs, student organizations, and scholarships. Celebrate our North Lake Tahoe Community by attending one of the many AWESOME events! Here are a few of our favorites!
View the full SNOWFEST schedule
Contact Dave Westall, Lake Tahoe Realtor
If you have questions about North Lake Tahoe Events, feel free to contact me. Dave Westall is your Tahoe Real Estate expert and is happy to answer any questions you have. Contact Dave at (530) 448-9882 or David@WestallRealEstate.com.
David Westall, Realtor
Corcoran Global Living
P: 530-448-9882
David@WestallRealEstate.com
CA DRE# 01796995