Downtown Truckee's Railyard Project Proposes 500+ New Homes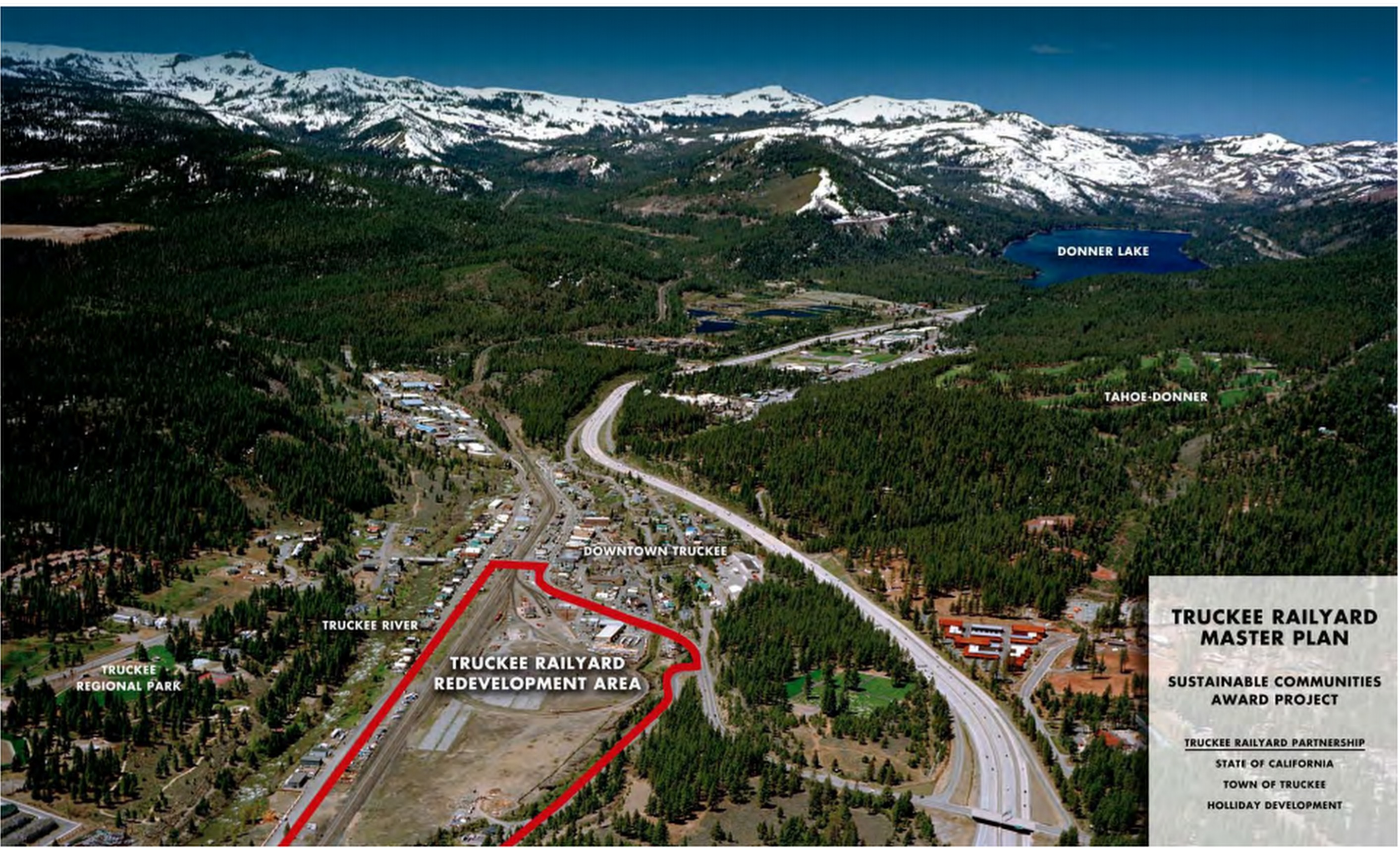 Downtown Truckee will be receiving a major facelift in the near future with the impending Truckee Railyard Project. Already approved by residents and the Town of Truckee, the Truckee Railyard Project will bring 500+ new upscale homes, a movie theater, museum, grocery store, and retail stores to the empty area adjacent to Downtown Truckee. The project is intended to develop for 15-20 years and will be phased West to East.
Whether you are aware of this project or not, it has been in in the planning stages since 1995:
1990 Mill Closes
1993 Town Incorporates
1995 Railyard Planning Begins
2003 Town Receives State Sustainable Communities Grant
2004 Railyard Redevelopment Process Begins
2005 Master Plan Design by Partnership
2009 Master Plan Approved By Residents
The goals of the Railyard Project are:
Encourage vibrant and economically sustainable redevelopment that offers diverse retail, entertainment, employment, and housing opportunities.
Provide a connected community with places that are easily accessible to pedestrians, bicyclists, and drivers.
Create an enjoyable public realm with a strong sense of place that complements Truckee's unique mountain character
Encourage the efficient use of resources and improved environmental health.
For updates and to learn more about the future of the Truckee Railyard, go to the Truckee Railyard Project or Check out the Full Master Plan.
Contact Dave Westall, Truckee Realtor
Are you interested in Truckee real estate and homes for sale? Dave Westall is your Truckee Real Estate expert and is happy to answer any questions you have. Contact Dave at (530) 448-9882 or David@WestallRealEstate.com.
David Westall
Oliver Luxury Real Estate
P: 530-448-9882
David@WestallRealEstate.com
www.WestallRealEstate.com
CA DRE# 01796995