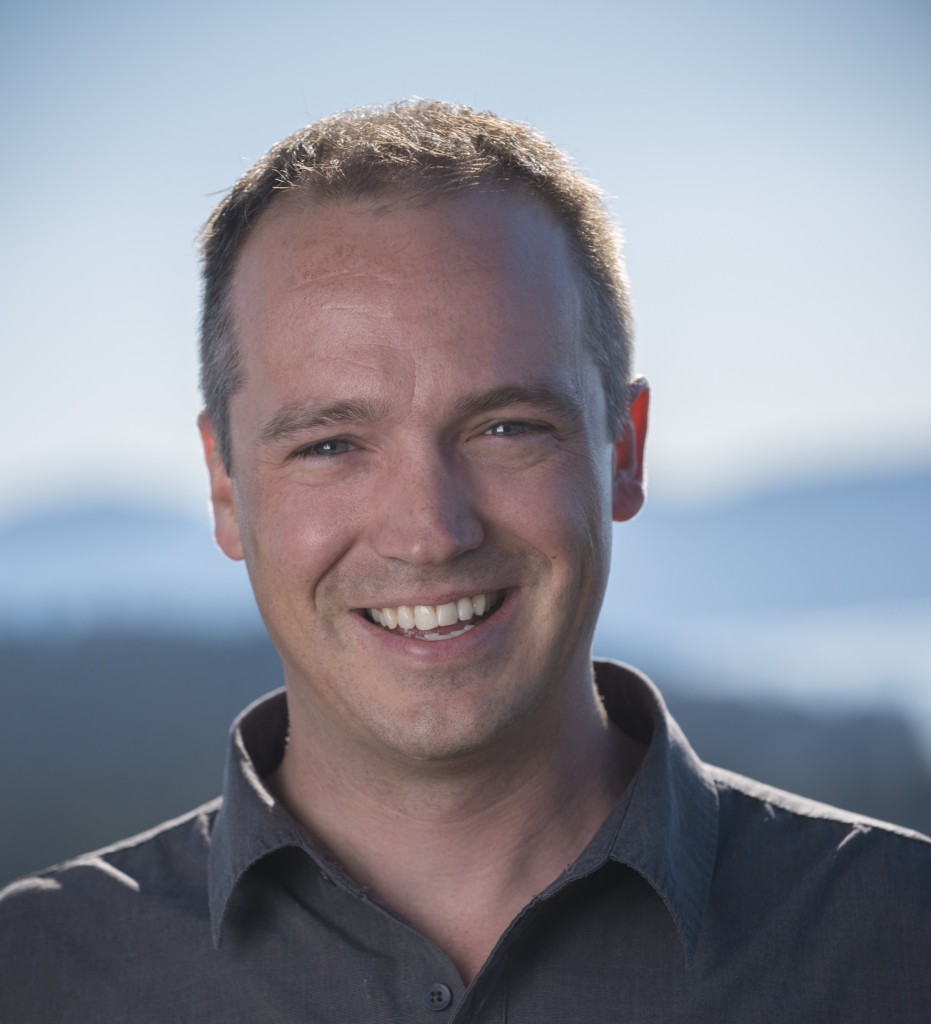 Lake Tahoe & Truckee Realtor Dave Westall works tirelessly to ensure that his clients expectations are exceeded.  Dave prides himself on being a Realtor that provides clients with professional consultation and acts as a resource to ensure his clients can make educated decisions when the time is right.  You will never receive pressure from Dave to purchase a property, rather he will help provide guidance, answer all of your questions, and make sure that when the time is right that your expectations are exceeded.  Dave is an experienced Realtor who knows the market as well as the technical intricacies of purchasing Lake Tahoe and Truckee real estate.
Here are some testimonials from Dave's clients, showcasing the level of service and expertise that he provides:
Ryan & Carolyn H.
"My wife and I were up in Truckee just for a quick weekend to check out some properties and we happened to stop into the Oliver Real Estate brokerage located right next to the Bridge Tender Restaurant. We wanted to see if somebody there could give us some info on some properties we located on Trulia and had already driven by earlier. As it turns out, we were beyond lucky enough to meet Dave Westall there at the brokerage! He locked up the office and we hopped into his car and he took us to about 5 homes to look at. His demeanor really meshed well with ours… My wife and I both felt that in a very comfortable manner, informed us on the areas, and what our options were based on what he was learning to be our tastes and wants. We ended up falling in love with one particular property and ended up drawing up an offer. We live in the East Bay so we relied heavily on him throughout the close of escrow. This is the main point of my review: Dave was AWESOME! My wife and I are extremely detailed oriented and he matched our detail and then some. The whole inspection process, contingency removals, etc came and went effortlessly. We took ownership about 3 weeks ago and I still (even last night) will text him or call him with any questions that we have. Ie, "Where can I dump my move in boxes/garbage? Who do people use for internet? Do most people use a Security System? What are some of the best activities for my 6-year old twins and 3-year-old?"– He earned every bit of his paycheck! We will use him for any purchases we might ever make in his market… A true professional. Laid back but doesn't miss a single detail! 10-star recommendation! You won't be disappointed with his service."
__________________________________________________
Paul R.
"My wife and I recently purchased a vacant lot in Tahoma. Our intent was to purchase some land for future construction of a retirement/vacation home. Although we've had experience with vacant land purchase and construction, land purchase in the Tahoe Basin is unique and can be complicated. We had a lot of questions, regarding IPES, coverage %, building codes, tree removal, land value trends, etc. I started to search different websites, seeking to better understand the challenges unique to the area. We looked at a number of different lots, got a sense of what questions we thought we needed to ask and identified a couple of local real estate agents that might help us navigate the purchase process.
As we reached out to different local real estate agents, we were pleasantly surprised at the prompt, patient, and very knowledgeable response we received from Dave Westall. As noted above, land purchases provide unique challenges in the Tahoe Basin, and having someone that understands these challenges and can easily answer questions, following up with any necessary research in a timely manner was indeed refreshing. We peppered Dave with questions regarding constructing within the basis; including snow load, easements, build-ability, neighborhoods, lake access, insurance, tree removal, grading, etc. To our surprise, not only was Dave able to answer all of these questions, but provided us with information we didn't even think of asking, like traffic patterns within the area we were considering; all the while never seeming to be rushed or showing any sign of impatience.
Dave proved to be extremely knowledgeable, well connected with local contractors, arborists, and banks, making the process painless. In our particular case there were some challenges with the property, in that certain actions were required to secure the TRPA (Tahoe Regional Planning Authority) land use designation, and clear some historical easement issues, but all the while Dave remained focused, responsive, well organized, and on task throughout. If you're considering a real estate purchase in the Tahoe area, or simply have some questions, I would highly recommend Dave Westall; I know we'll be going back to him with questions when it's time to construct!"
__________________________________________________
Jim P.
Dave was true professional and provided us with excellent service. With us 200 miles away and not able to run up to Tahoe at moments notice Dave was extremely responsive to assist with lining up the local service providers we needed while following up on every detail. Also did a great job in negotiation process with his calm demeanor. Dave scored a 10 in every way in our book.
__________________________________________________
Andrew A.
"Dave Westall did a great job of handling my purchase of a home in the Tahoe City area. He helped me through the short sale process which wasn't always straightforward. He has a strong connection with the local area and all of the players. I would definitely recommend using him as your agent and look forward to working with him in the future."
__________________________________________________
Rachel M.
David Westall was amazing and we would HIGHLY recommend him to anyone looking to purchase a home in North Lake Tahoe. He went above and beyond the call of duty on many occasions for us. Always prompt, courteous and very informative on all matters in the home buying process. Our particular lender was very challenging and he remained patient and responsive at all times. His negotiation skills were excellent, timeliness in response to any question or concern we had and very patient throughout the entire process. HIGHLY recommend his services.
__________________________________________________
Martin W.
Dave was incredibly knowledgeable, easy to work with, savvy at negotiating a great deal for us and a very good practical advice giver. His background as an appraiser and his contacts with reputable service providers for virtually every need are invaluable in the home buying process and even more so on the home owning process. Having bought and sold a number of homes, I can say he is one of finest partners in that process I have seen or worked with.
__________________________________________________
Hank W.
David is certainly an expert in the field of Real estate. When choosing a REALTOR, you want one with the knowledge and experience to take you from the beginning of the transaction all the way through closing and beyond. When searching for an agent, look no further than him!
__________________________________________________
John F.
"I highly recommend Dave Westall. I have made many real estate transactions, and by far working with Dave Westall was one of the smoothest processes ever. He was able to deal with all the minor issues which arose quickly and professionally. This was a vacation home, and I was not on the scene, and so it helped tremendously to have someone with Dave Westall's knowledge of the area and local service personnel."
__________________________________________________
Greg M.
"I worked with Dave Westall to purchase my first home. As a first-time buyer the process can be a bit overwhelming and intense. Dave was excellent in keeping me informed of what needed to happen and made sure everything ran smoothly. Dave would update me via email, phone and text during the buying process to make sure nothing went overlooked.
I absolutely would recommend Dave Westall as an agent in the Tahoe/Truckee area."
__________________________________________________
Kerry P.
"We are full-time residents with a young child and had very specific criteria for where we wanted to purchase our first home. Dave is an exceptional listener and was never pushy or aggressive and never attempted to persuade us in the process of purchasing a home. We visited many homes and asked hundreds of questions and Dave was patient, thorough and knowledgeable with all of his answers. We would never have ended up with our dream home in a dream location were it not for Dave. His expediency, skilled communication, and negotiating skills ensured our offer was accepted and that we were able to close in 30 days. Dave is a skilled professional and his knowledge of the area and expertise in real estate make it easy to recommend him to anyone selling or purchasing a home."
__________________________________________________
Adrian B.
"Dave was amazing to work with from the beginning to end of our process. It was our first time buying a home so we had loads of questions and very little knowledge. Dave was always patient and knowledgeable and taught us so much along the way.
Dave also helped us to narrow down what our priorities were for buying a home and led us from looking at lots of condos and houses all the way to finding our perfect one. He had extensive knowledge of the Tahoe real estate market and neighborhoods.
Finally, Dave's dedication and the time he put into our purchase was phenomenal. We had to travel for the entire month from when we made an offer to closing. Dave helped with all the countless details that are necessary to go from an offer to closing. And he kept us constantly updated along the way.
I couldn't recommend Dave more highly! He's a great guy, and a great real estate professional."
__________________________________________________
Erik M.
"Dave is a consummate professional:
1. Wonderful insight into the Lake Tahoe real estate market — down to the neighborhood level.
2. Great advice — I bought my house in a competitive situation and would not have been the winning bidder without following his guidance.
3. Very engaged — Dave oversaw the whole process from start to closing and has remained an ongoing resource / reference point for home-related goals.
4. Great guy — honest, trustworthy, easy and fun to interact with". 
__________________________________________________
TJ B.
"I recently bought a house in Tahoe with Dave as my agent. I was very particular about what I wanted, and he understood that and didn't try to push me in another direction that might have been easier to work with. The house I found that I really liked was a short-sale, and the purchase ended up being a very lengthy process due to problems on the seller's side. There were a few times when I thought the deal was going to fall apart, but Dave worked with everyone involved to keep things together and moving forward. I got a great deal on a house that I love, and I'd be happy to work with him again".
__________________________________________________
Brad H.
"I've been working with Dave for a few years while considering a home purchase in the Lake Tahoe area. Dave has deep knowledge and understanding of the Tahoe real estate market and kept me up to date on market conditions and potential listings as we considered our options. We finally decided to purchase a Squaw Valley condo and we were very fortunate to have Dave represent us in the transaction. His responsiveness, honesty, and market knowledge were a huge help in all aspects of the buying process from the initial offer to close. Dave is a true client advocate and I would highly recommend him to anyone buying or selling a home".
__________________________________________________
Catherine Z.
"Dave Westall has been a stellar partner in a real estate purchase in Lake Tahoe. He has very impressive knowledge of the area, a great understanding of how to think about the value of the property, and how to negotiate for the right price. He is totally outstanding in his process efficiency. He is always on top of every single detail and nothing ever slipped. We loved his use of a digital process which eliminated the endless paperwork from the old days.
We would highly recommend Dave Westall for any real estate topic".
__________________________________________________
Scott M.
"Dave is a terrific real estate agent who worked with me to understand my needs, narrow my choices, and find the right property in a challenging market. He was a wonderful guide throughout the process, with honest and helpful feedback. His extensive knowledge of the Tahoe area was extremely helpful in understanding what possibilities would meet my needs. He was extremely diligent in following up with everyone to ensure a smooth transaction. I appreciate all of his work and the excellent job he did on my behalf". 
__________________________________________________
Karen T.
"Dave was fantastic throughout the 5 month search and purchase adventure. He is knowledgeable about all things Tahoe as well as the real estate process and more than willing to do whatever we needed to ensure our complete satisfaction, even after the sale. Despite a difficult negotiation, Dave was at all times professional and competent. He is a pleasure to work with and now we consider him a friend". 
__________________________________________________
Larry W.
"Dave worked with us over an extended period of time until we found a property that we really wanted . He helped us with the offer and once accepted he did whatever needed to be done to ensure we we got through the process quickly and in our best interest ( we purchased a short sale ) . Dave is very professional and a real pleasure to work with.  We will certainly seek dave's services for our future real estate needs and recommend him to anyone else".
__________________________________________________
Ron F.
"Dave worked with us for almost 9 months. He is a pleasure to work with, quickly picked up on what was important to us and persevered when the sellers seemed to run into problems. We live in the bay area and he communicated by phone and email constantly keeping us informed on progress. He used DocuSign which enabled us to sign documents electronically and not worry about faxes or in person appearances. At the end he provided us with a disc incorporating pdf's of all documents. He's lived in Tahoe for many years so knows it well. He has a great network of service providers that all seem to work like him and he has been super helpful subsequent to closing. My wife and i highly recommend Dave". 
__________________________________________________
Don S.
"We met Dave at an Open House in Alpine Meadows and was initially impressed by his local knowledge and non-salesy style. We were later recommended to him by another agent and have found the experience very enjoyable. Dave is honest, responsive, diligent, and works very hard for his clients. Unlike many agents, Dave always picks up his phone and offers help. For out-of-area buyers like us, having someone accountable and available is a big plus. When I needed dimensions for the kitchen & bath as I was doing some furniture planning, he offered to go to the property and not only measured, but he graphed out the entire layout with dimensions & emailed to us – with photos! He will always go the extra mile for his clients and is someone you can count on.
I've been in real estate investing for over 10 years. Dave will work hard for you and he will earn your trust. We would love to work with Dave again"! 
__________________________________________________
Paul P.
"Ya know, this whole internet thing can be hit and miss – not everything may appear as it seems – or more accurately, as one might hope
so, it's super satisfying to share the story of Dave Westall – from a blind e-mail that i sent to him, Dave replied to my inquiry regarding a property in the north shore area – from the word GO, he was all over it – but not in that smothery, horrifying, stereotypical agent way that we all have buried in our head – he comes across more like a welcoming neighbor and shows a genuine passion and pride for the area, which was important to me – he displayed a solid skill set and thorough communication every step of the way (from first call thru closing) and did all of this with a calm brilliance and zen manner
lucky to find him – very blessed to have worked with him – thank you Dave"!
__________________________________________________
Peter B.
"David handled for us the sale of a corporate owned home in Lake Tahoe last year. His expertise and professionalism were evident from the start and throughout the whole process, and he also understood the corporate mentality. Through his diligence, the transaction concluded expeditiously and both sides were pleased with the outcome. I would not hesitate to recommend David for any real estate needs in the Lake Tahoe area".
David Westall, Realtor
OLIVER LUXURY REAL ESTATE
P: 530-448-9882
David@WestallRealEstate.com
www.WestallRealEstate.com
CA DRE# 01796995