Corona Virus and Selling Lake Tahoe Real Estate
Conducting Lake Tahoe real estate business during the covid-19 pandemic is no easy task, but Tahoe Realtor Dave Westall has you covered, offering a plan for success. It has become essential that we distance ourselves from others during the covid-19 epidemic in order to flatten the curve and slow the spread of the virus as much as possible. On Friday, March 20th, Califonia Governor Gavin Newsome issued a Shelter in Place Order to help slow the spread of this nasty virus thus giving medical professionals a better chance to prepare and help the growing number of covid-19 patients. This is good news for society but as you can imagine, it creates some issues related to buying and selling Lake Tahoe real estate.
Technology and Systems to Ensure Success
Although my Tahoe City office is temporarily closed, I'm diligently working from my home office to provide clients with the information and resources they need to make educated decisions. Over the years, I have thoughtfully designed my business to effectively cater to clients who predominately live 190 miles away in the San Francisco Bay Area. I have implemented numerous value-added systems and technologies that make conducting Lake Tahoe real estate business during the covid-19 pandemic both efficient and effective. Here are some of the tools that I use regularly to stay in touch with clients and provide information.
Communication Technologies
Zoom Video Conferencing
WhatsApp Video Conferencing/ wifi calling
Facetime
Viber wifi calling
Email
Phone
Virtual Home Tours
Agent Video Preview
Agent Video Conference Tour
Document Review and Signatures
Digital Marketing
Property webpage/website
E-Blast
Social Media (Facebook, Instagram, Linked-In, etc.)
Sponsored/Paid Social Media Ads
Video
Matterport 3D Virtual Tours
Real Estate Website Syndication (Zillow, Redfin, Realtor.com, etc.)
Escrow From Everest Basecamp
In the summer of 2019, I helped a client purchase a house while he was climbing Mt. Everest, approximately 13 hrs ahead of the Pacific Time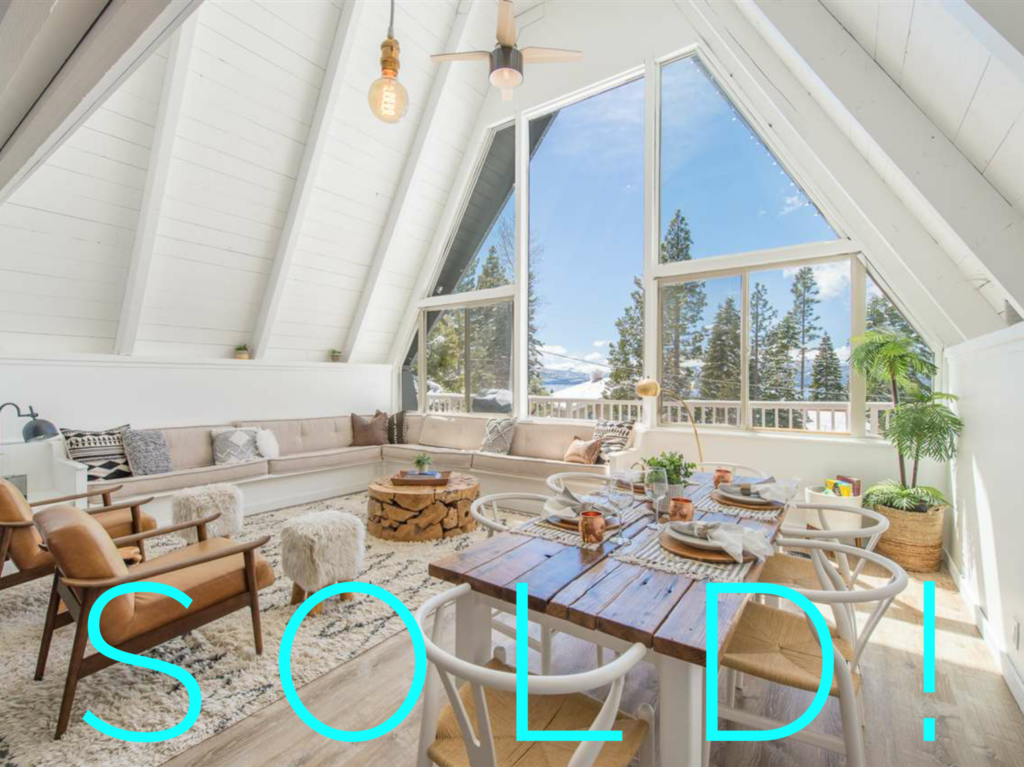 Zone. We were able to implement systems for communication so that we could discuss disclosures, review inspection reports, review insurance options, generate a request for repairs and release contingencies. Having good wifi at the Everest Basecamp was crucial to our success as it allowed us to communicate almost daily, review disclosures online, utilize DocuSign for signatures and video chat when needed. We got into a routine, where we would communicate when I woke up around 6 am (he was going to bed) and when I was going to bed (he was waking up). This was a challenging scenario, but when my client returned to the US, all he had to do was sign loan documents and close the deal. To me, this is the perfect example of my experience getting a deal accepted, working through the escrow and getting a deal closed under some tricky circumstances. If I can help close a deal from Mt. Everest Basecamp, I can surely help you achieve your goals from San Francisco or wherever you happen to be.
Buyer Demand Remains High While Inventory is Low
Buyer demand remains strong, although consumers are cautious. In the month of March, we have seen 61 properties go under contract and 21 of these properties are priced over $2M with a high price of $9.8M. Additionally, there have been 72 closings in March worth $65M with an average price of $909K. This is exceptional sales volume, especially given that a global pandemic is taking place.
I recently launched a listing on March 12th and received an offer within 24 hours, a second offer within 48 hours and we ended up with over 10 showings the first weekend. This is another good example of strong buyer demand showing that when quality inventory hits the market, buyers will come ready to purchase.
With the shelter in place (SIP) order in effect as of 03/20, buyers will not be able to tour properties in person, for the time being, making virtual tours and agent video previews more important than ever. I expect a slowdown in the market during the SIP which will heighten the existing pent up demand and when the market begins to open back up, I expect strong buyer demand to continue, especially for desirable, sought after properties.
When equity markets are turbulent we often see people pull money out of the stock market and invest in tangible assets like Tahoe real estate. Purchasing a Tahoe property is an investment in lifestyle and an opportunity to create lasting memories with friends and family. Historically, Tahoe real estate has provided solid long term appreciation and the memories created while enjoying the mountains with your family make the investment worthwhile. As the panic of the covid-19 virus rescinds and shelter in place orders are lifted, I expect to see strong demand return.
These are extraordinary times and I want you to know that I am here to help. If you are looking to sell a property, this could be a great opportunity as there is little competition and strong buyer demand. If you are thinking of purchasing a home, you want to start looking now as we are going to see a steady ramp-up of inventory once the shelter in place order is lifted. Please reach out as I would love to chat and discuss your goals.
Contact Dave Westall – Lake Tahoe Real Estate Agent
Do you have questions about Lake Tahoe Real Estate? Please call me at (530) 448-9882 if you would like to discuss Lake Tahoe real estate market conditions in more detail or to talk about how we can achieve your real estate goals together.
For Lake Tahoe real estate news, property listings, and events Sign up for our Newsletter.