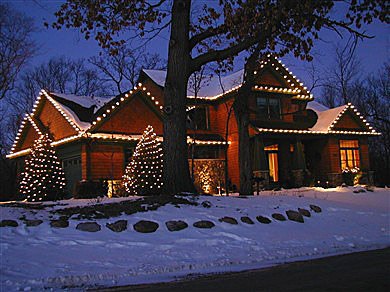 Reasons to list your Tahoe Home during the Holidays
While there may be fewer buyers out there, people that are looking for a home during the holidays are serious buyers and ready to make a purchase decision.
There are fewer homes for buyers to look at during the holidays, which means there is less competition for you as a seller. Less competition = more money.
After the holidays, the supply of listings will increase substantially, which lowers the demand for your home. More competition = less money.
Listing your Tahoe home during the holidays means it shows better when decorated.
Many buyers have extra time to look for a property during the holidays. Typically more time off from work and partners can look together meaning this is the perfect time to list your Tahoe home.
For those sellers concerned about showing their home during the holidays, we can restrict showings on your home to the times you want it shown. You will remain in control of when and how your home will be shown.
You can sell for more money and not have to physically move until January or February as opposed to getting the process started later in the year when you will be competing with more properties.
Buyers think there is less competition from other buyers during the holidays and will be more apt to write an offer.
Relocation buyers are still out there. Companies not concerned about holiday time and if they have kids they want to get them into a school shortly after the holidays.
A virtual tour will look fantastic this time of year making this the perfect time to List Your Tahoe.
Contact Dave Westall, Lake Tahoe Realtor
Are you thinking about listing your Tahoe home during the holidays? I would be happy to discuss how I can help sell your home quickly and for top dollar, so please do not hesitate to call (530) 448-9882 or email David@WestallRealEstate.com me anytime. You can also view my real estate marketing plan and learn about how I can help you sell your property.
David Westall, Realtor
Oliver Luxury Real Estate
P: 530-448-9882
David@WestallRealEstate.com
www.WestallRealEstate.com
CA DRE# 01796995